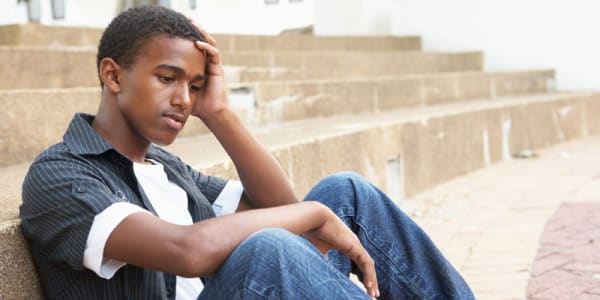 How can I cope with feeling unsuccessful?
What do I do when I feel like I'm not everything I should be?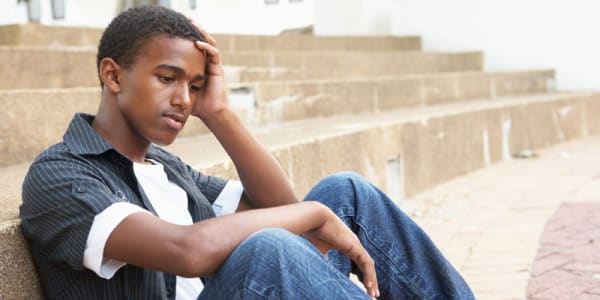 It can be very easy to feel like who I am, what I do, what I've accomplished etc. is not worth much. What if I never become "successful?"
"What do you hope to do with your life? What are your goals and plans for the future?"
Questions like these can be hard to answer. Some people seem to have it all together, to know exactly what they want and how they are going to get there. But maybe for you these questions bring up feelings of worry, stress, futility, uselessness, unrest, and much more besides. Sound familiar?
In this world what is important to most people is to grow up, get an education, pursue a career, maybe start a family, etc. As long as you have some goals in your sights and are working towards fulfilling them, you usually feel some level of achievement and success.
But what about the path that God wants to lead you down?
Plans that don't amount to anything
What happens though when things don't go exactly like you planned? When you don't get the job you wanted, you don't make as much money as you thought you would, or the dream family you were starting doesn't quite end up that way? One week ago you felt strong, driven, and purposeful; now you feel lost and empty, wondering how you can possibly pick up the pieces of your life.
Or maybe you were the average kid in school, your grades just good enough to get you through graduation. School passes and you see your peers going on to achieve their goals, and you're left at your dead end job, year after year. Those around you judge you based on your education, job, wealth, and position in society; and you don't stack up well against those requirements. You're left with a feeling of worthlessness and emptiness; and in this despondent state, you even consider throwing away the greatest gift you've been given, life.
Hopeful news
There is some amazing news for those suffering under the burdens of false expectation. In Luke 16:15 Jesus says, "For what is highly esteemed among men is an abomination in the sight of God." In other words, all that you've been taught by people to admire and reach out for is despised by God! He who has all power in heaven and on earth has no interest in how much money you make, what your job title is, or how "successful" you are on this earth. This should lift a burden from you; your position and status don't matter!
In 1 John 2:17 we read, "The world is passing away and the lust of it; but he who does the will of God abides forever." Think about this; everything that people reach out for and esteem will vanish! Whether rich or poor, we'll all come to the same end where all that we attained to as humans has to be left behind us. In that moment what will matter is not what we were able to achieve as humans, but what God was able to achieve in us.
"And whatever you do, do it heartily, as to the Lord and not to men, knowing that from the Lord you will receive the reward of the inheritance; for you serve the Lord Christ." Colossians 3:23-24.
Whatever you do must be done not lazily, but to your best ability – in God's service! Then, whatever the outcome here on earth, you will have gained something of eternal worth. Your money, your belongings, those can't be taken into eternity; but if your body has been used to do God's will, you will be received up into heaven to abide forever.
Treasures in heaven
So, however you feel about what you have accomplished in your life, pray to God that you can have your eyes lifted above this earth so that your place in heaven can be the only thing that grips your heart! What purpose and focus comes into our life when we truly believe these words with all our heart and begin to do the Father's will! Our lives become consumed with obeying Jesus' commandments and we start building up a storehouse of treasures in heaven instead of here on earth.
"Do not lay up for yourselves treasures on earth where moth and rust destroy and where thieves break in and steal; but lay up for yourselves treasures in heaven, where neither moth nor rust destroys and where thieves do not break in and steal. For where your treasure is, there your heart will be also." Matthew 6:19-21.
Whether my task is collecting garbage or operating on someone's heart, I have the same possibility to be filled with hope and meaning if, in that position, my thoughts are on obeying God and preparing a place in heaven. Then each and every day will dawn full of hope and opportunity for me as I seek to invest everything I can in God's everlasting kingdom. That is a truly successful life!
This post is also available in
Scripture taken from the New King James Version®, unless otherwise specified. Copyright © 1982 by Thomas Nelson. Used by permission. All rights reserved.