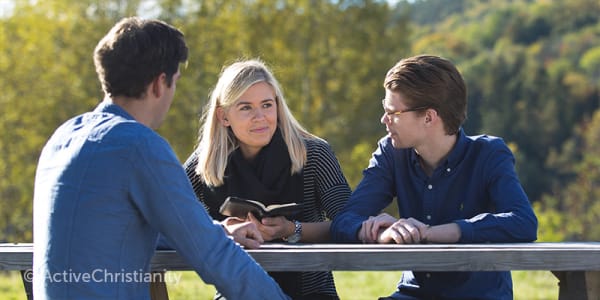 How you can speak God's Word with boldness
Sometimes, it can be all too easy to doubt that we have something to give to the others.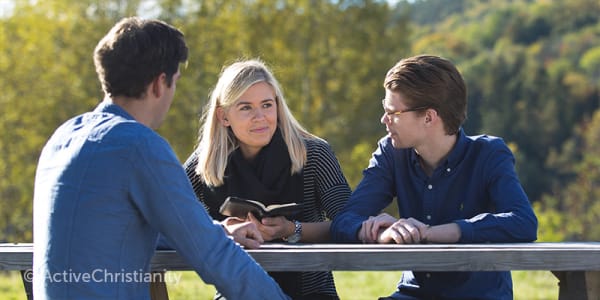 "Preach the word! Be ready in season and out of season. Convince, rebuke, exhort, with all longsuffering and teaching." 2 Timothy 4:2. "Now, Lord… grant to Your servants that with all boldness they may speak Your word…" Acts 4:29.
God desires that His servants do and speak His Word with all boldness of faith. We are to encourage and exhort one another, to build one another up in our faith. But, often, there are a multitude of thoughts which can hinder us from doing so.
Maybe you're not a pastor, a minister, or an apostle. Maybe you think you are too young, or you that you lack the ability to articulate things properly. It is easy to begin to doubt that you have something to give to the others.
A servant's mind
Jeremiah, a prophet in the Old Testament, thought the same. He told God that he couldn't speak; he believed that he was far too young for God to be able to use him. But, the Lord said to him, "Do not say, 'I am a youth,' For you shall go to all to whom I send you, And whatever I command you, you shall speak. Do not be afraid of their faces, For I am with you to deliver you." Jeremiah 1:7-8.
God doesn't adhere to common standards when He seeks out His servants. You do not need to be a specific age, height or stature. Neither is it necessary for you to be born in a particular family, or make a certain amount of money each year. The important thing is that you have a mind to do God's will and that you are quick to do what He speaks to your heart.
Sufficiency from God
In John 8:12, Jesus says, "I am the light of the world. He who follows Me shall not walk in darkness, but have the light of life." When we follow Christ on the way of humiliation then it is clear that we actually receive the light of life! This is not something of ourselves, or something that comes from our own intellect or personal abilities. No, it is something that comes from God Himself. "Not that we are sufficient of ourselves to think of anything as being from ourselves, but our sufficiency is from God, who also made us sufficient as ministers of the new covenant…" 2 Corinthians 3:5-6.
In Isaiah 41: 10, the Lord says, "Fear not, for I am with you; Be not dismayed, for I am your God. I will strengthen you, Yes, I will help you, I will uphold you with My righteous right hand.'" When we have faith in God and our sufficiency is from Him, then we can have great boldness in the situations of life to do and speak what He works in our hearts. It doesn't matter how weak and helpless we may feel; God Himself has promised that He will strengthen us to accomplish His will.
The word of our testimony
It is written in Revelation 12:11 that the saints overcame Satan "by the blood of the Lamb, and the word of their testimony." As Christians, we need to follow Christ in truth, and keep God's Word with all of our hearts. (John 14:23) If we are doing this, we have power and authority in our testimony. Then we can speak about God's Word with great boldness, as we have personally experienced God's working in our lives. Satan, who is also known as the "accuser of the brethren," wants nothing more than to silence God's people. When God's Word is spoken in power and boldness, Satan is powerless. So, he tries to intimidate us with accusing thoughts, and feelings of inferiority and weakness, reminding us of our failures. Again and again, he tells us that we have nothing to give, and it is better if we just remain silent.
But, what does God's Word say on this matter? Just the opposite. "For God has not given us a spirit of fear, but of power and of love and of a sound mind." 2 Timothy 1:7. Instead of being bound by fear or the spirit of accusation, we can speak and write about God's Word in a spirit of power.
In boldness we can testify of His promises, His faithfulness and what He will accomplish and has accomplished in our lives. The effect of this is that we speak faith straight into our own hearts and, by doing so, our hope is built up and God's Word becomes more and more living for us! We will not only be able to overcome Satan, but we will be able to encourage the others, and give them eternal words that build up and edify!
"For Zion's sake I will not keep silent, And for Jerusalem's sake I will not keep quiet, Until her righteousness goes forth like brightness, and her salvation like a torch that is burning." Isaiah 62:1.
Scripture taken from the New King James Version®, unless otherwise specified. Copyright © 1982 by Thomas Nelson. Used by permission. All rights reserved.