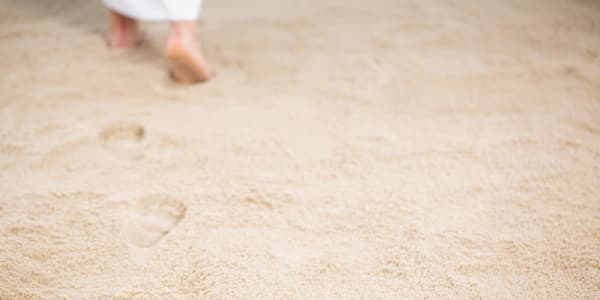 Have you learned from Jesus to be lowly in heart?
The first thing Jesus points to when He invites us to learn of Him is His attitude of heart.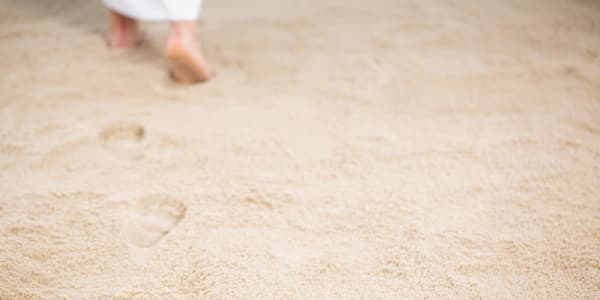 "Come to Me, all you who labor and are heavy laden, and I will give you rest. Take My yoke upon you and learn from Me, for I am gentle and lowly in heart, and you will find rest for your souls. For My yoke is easy and My burden is light." Matthew 11:28-30.
Lowly in heart – an attitude of heart
The first thing Jesus points to when He invites us to learn from Him is His attitude of heart. "… for I am gentle and lowly in heart …" Our works spring forth from our inward attitude of heart and mind. For example, we read in Proverbs 4:23, "Keep your heart with all diligence, for out of it spring the issues of life." In other words, our inner life affects everything we say and do. If the tree (our inward state) is good, it bears good fruit. If it is bad, it bears bad fruit. "Every tree that does not bear good fruit is cut down and thrown into the fire." Matthew 7:19.
Nothing is heavier to bear than a bad attitude. Many people become trapped in a bad attitude because of their stubbornness. They simply refuse to humble themselves. When people disagree about things (maybe about how to deal with their children, or how to manage the finances, or even what color to paint the house), they are not humble enough to listen to each other. When you do not learn how to work together in a spirit of humility and gentleness, demands from the flesh get the upper hand; your heart becomes hardened, and your love grows cold. When you reject faith and a good conscience, you suffer shipwreck in your faith. This is the fate of those who are not lowly in heart; those who cling to a proud attitude.
By the same token, nothing is easier to bear than a good attitude. We read that God loves a cheerful giver. When someone has a good attitude, he is in the light, and there is no cause of stumbling in him. "He who loves his brother abides in the light, and there is no cause for stumbling in him." 1 John 2:10.
Continue reading below ↓
Like what you're reading?
God gives grace to the humble
God testified that David was "… a man after My own heart, who will do all My will." Acts 13:22. David's good attitude of heart brought him to the place where he could say, "The Lord is my shepherd, I shall not want." Psalm 23:1. The demands of his soul had been silenced; he was just like a weaned child with his mother. He remained lowly in heart in the trials that he endured; therefore, he was able to see God's hand in his circumstances. (2 Samuel 16)
God gives to each one according to his works. He gives grace to the humble, but He resists the proud. These are easy concepts to understand, but the question is whether or not we have learned them. What we do is vital; for our lot in life, and our place in eternity, is determined by the quality of our works. (Matthew 25:23; Revelation 19:8) The difference between the five wise and five foolish virgins was in their attitude of mind. Outwardly they were the same, but inwardly they were vastly different. "Those who were foolish took their lamps and took no oil with them, but the wise took oil in their vessels with their lamps." Matthew 25:3-4.
Our works are revealed on the day of testing. (1 Corinthians 3:13) There is no place where our works (our attitude) are more manifest than together with those who are nearest to us. Here God has provided us with a most blessed place to gather oil for our vessels, if we are humble, if we are lowly in heart. We experience many situations that are intended to work together for our good, so that we can fulfill God's purpose with our lives: to be conformed to the image of His Son, and to experience true brotherhood. (Romans 8:28-29)
"For we are His workmanship, created in Christ Jesus for good works, which God prepared beforehand that we should walk in them." Ephesians 2:10. It is when we have learned how to cleanse ourselves in obedience to the truth that we enter into rest and are able to do these good works. "Let us therefore be diligent to enter that rest, lest anyone fall according to the same example of disobedience." Hebrews 4:9-11.
This post is also available in
Scripture taken from the New King James Version®, unless otherwise specified. Copyright © 1982 by Thomas Nelson. Used by permission. All rights reserved.