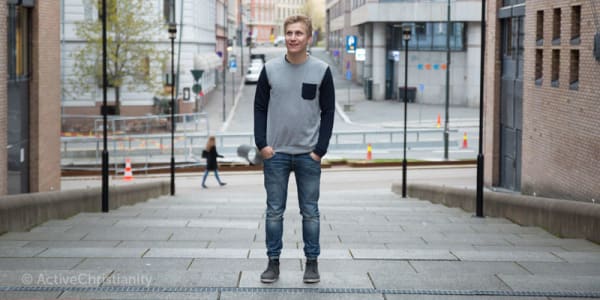 Is it possible to stop sinning?
In the Bible, we read again and again to stop sinning: "Sin no more," "Cease from sin" etc. But is this really possible? Read here to find out!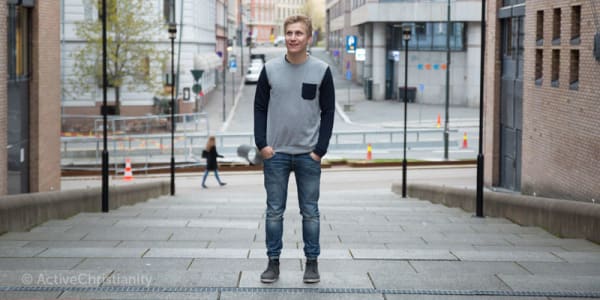 Is it possible to stop sinning (willfully)?
"Jesus said to her, 'Neither do I condemn you; go and sin no more.'" John 8:11.
"My little children, these things I write to you, so that you may not sin." 1 John 2:1.
But is it really possible to stop sinning? Yes, most certainly. Not only is it possible, but it is what it means to be properly born again to be a child of God. The apostle John writes so clearly that "He who sins [willfully] is of the devil," and, "Whoever has been born of God does not sin [willfully], for His seed remains in him; and he cannot sin, because he has been born of God." 1 John 3:8-9.
A true child of God wants to keep God's commandments. Receiving forgiveness for one's sins is contingent upon acknowledging we have sinned and having a godly sorrow that produces repentance leading to salvation. (2 Corinthians 7:10.) Repentance means that we do not want to sin again, in any area that we understand is transgression of God's laws. We are born again through believing the word of God, and surrendering our life to Jesus. Then we lay aside all malice, deceit, hypocrisy, envy, and all evil speaking, and as newborn babes, desire the pure milk of the word, in order to grow thereby up to salvation. (1 Peter 1:23; 1 Peter 2:1-2.) This is the living hope we have in the New Covenant which they did not have in the Old.
Continue reading below ↓
Like what you're reading?
The difference between the Old and New Covenants
In the Old Covenant, the law could punish those who deliberately and willfully committed sin, but there was forgiveness for sins that were committed unintentionally and even in serious offences where the person was genuinely overtaken by sin and repentant. However, there needed to be a sin offering of an animal that was killed as a sacrifice in the place of the transgressor. Knowing and fearing the consequences of wilful sin could put a brake on sin in Jewish society, but the animals that died could do nothing to help the person not to sin again.
But in the New Covenant, Jesus not only died for our sins, as a lamb without blemish, but He rose again from the dead and is now able to give us all the help we need to live as He lived, without committing sin. As Paul preached to the Jews in Acts 13:38-39, "Therefore let it be known to you, brethren, that through this Man is preached to you the forgiveness of sins; and by Him everyone who believes is justified from all things which you could not be justified by the law of Moses." Also, the law could only condemn sins that were committed outside the body, but it couldn't do anything to help the person to stop sinning in their thoughts, from sinful lusts and desires.
What Jesus did for us
But now, the law of the Spirit of life in Christ Jesus is able to free us from the law of sin and death. "For what the law could not do in that it was weak through the flesh, God did by sending His own Son in the likeness of sinful flesh, on account of sin: He condemned sin in the flesh, that the righteous requirement of the law might be fulfilled in us who do not walk according to the flesh but according to the Spirit." Romans 8:2-4.
How did Jesus manage that as a man, tempted in every way like we are? (Hebrews 4:15.) His mind was set to do His Father's will and not His own. He carried in His heart a death sentence over every thought to disobey His Father and commit sin. As a man with a human nature like ours, He humbled Himself and was obedient unto death, even the death of the cross (Philippians 2:8), and when He died on Calvary and cried "It is finished!", He had overcome all sin in the flesh. Not only did He die for the sins of the whole world, but He rose from the dead and is "also able to save to the uttermost those who come to God through Him, since He always lives to make intercession for them." Hebrews 7:25.
Read more here: Why did Jesus have to die on the cross?
How does He help us?
Now it is possible in Christ to be a new creation. What was prophesied by Ezekiel can now be true for each one of us. "I will give you a new heart and put a new spirit within you … I will put My Spirit within you and cause you to walk in My statutes, and you will keep My judgments and do them … I will deliver you from all your uncleannesses … you will remember your evil ways and your deeds that were not good; and you will loathe yourselves in your own sight, for your iniquities and your abominations … I, the Lord, have spoken it, and I will do it … Thus says the Lord God: 'I will also let the house of Israel inquire of Me to do this for them …'" Ezekiel 36:26-37. Could God have put it more clearly? If we believe Him, and obey Him, then it will happen. The question is just, how much do we want to be finished with sin, so that we seek God with all our heart to have this mind which was in Jesus Christ and be willing to die rather than sin?
He will give us this new mind, and He gives His Holy Spirit to those who want to obey Him. (Acts 5:32.) By faith, I decide to put off the old man with his deeds and put on the new man who is renewed in knowledge according to the image of Him who created him. (Colossians 3:10.) From now on we reckon ourselves dead indeed to sin, but alive to God in Christ Jesus our Lord, so that sin shall no longer reign in our mortal bodies, to obey it in its lusts, but we present our bodies as being alive from the dead and our members as instruments of righteousness to God, for sin shall not have dominion over us. (Romans 6:11-14.)
It is a mindset change, and can be done in a moment. We commit ourselves to stop serving sin and start serving God and doing His will.
But we can still fall in sin
But, you may ask, "I don't want to sin, but sometimes I fall. I can't help myself." Falling in sin not the same as willfully sinning. That happens often at the beginning of our Christian life, because we have to learn to walk in the Spirit, just like a toddler. His brain hasn't developed sufficiently to keep his body upright and in balance, and be strong enough and watchful enough, not to trip up. He doesn't deliberately fall over, and his carer will immediately lift him up, wipe his tears, and tell him to keep going. It will succeed for those who learn what is necessary not to fall.
We don't get 100% victory straight away, especially if we have lived in sin so that we have developed some bad habits. But we can learn some good habits, like praying and feeding on God's word, and listening to the voice of the Spirit. The Lord is near and hears the cries of those who fall in sin, to lift them up and help them to walk the way of His commandments.
What to do to stop falling in sin
Our falls should work a greater seriousness in us, so that we have the mind that Jesus had, "who, in the days of His flesh, when He had offered up prayers and supplications, with vehement cries and tears to Him who was able to save Him from death, and was heard because of His godly fear." Hebrews 5:7. The important thing is that we never lose faith in victory.
Learning to walk without falling is a process, and God wants it to succeed. "He gives power to the weak, and to those who have no might He increases strength. Even the youths shall faint and be weary, and the young men shall utterly fall, but those who wait on the Lord shall renew their strength; they shall mount up with wings like eagles, they shall run and not be weary, they shall walk and not faint." Isaiah 40:29-31.
Read more here: The crucial moment: how to get help when you need it most
What are
deeds of the body

?

Then there are "deeds of the body," sins that we are not conscious of. Even while we are serving the law of God with our mind, we see the "law of sin" working in our members – as with irritation or self-consciousness. Deeds of the body are not the same as committing wilful sin or falling in sin. As long as we have a flesh, we cannot do better than what Paul writes: "So then, with the mind I myself serve the law of God, but with the flesh the law of sin." Romans 7:25. This is where many people say, "It is not possible to stop sinning." No, we cannot say "we have no sin" (1 John 1:8), but there is no condemnation to those who are in Christ Jesus, who do not walk according to the flesh, but according to the Spirit. (Romans 8:1.) We cannot get victory over sin we do not know of. But when deeds of the body are revealed to us by the Holy Spirit, we can judge and put these to death. (Romans 8:13; 1 John 1:7-10)

This is the life of a disciple: what is called sanctification. Having been set free from sin, become slaves of God, we have our fruit to holiness. (Romans 6:22.) Therefore, it is possible to stop committing willful sin by putting off the old man and committing ourselves to obeying God, continuing in that so that we no longer fall in sin in weakness, and finally, judging and putting to death the deeds of the body, so as to be sanctified more and more into Jesus' image. The things which are impossible with men are possible with God.

Read more here: What does it mean to put to death the deeds of the body?
Now we can we finished with Satan forever
Jesus has also bought us and freed us from Satan's tyranny. Satan "the accuser" has no right to accuse us of anything ever again because we are now servants of Jesus Christ, and accountable to Him alone, our new Master. Satan has no right to accuse us about past sins from which we have repented and which have been forgiven; he has no right to accuse us just because we are tempted; and he has no right to accuse us over deeds of the body which Jesus does not condemn us for. Now we shall condemn every thought that comes from him to drag us down, or even to puff us up. (2 Corinthians 10:5.) Our only interest is to become like our new Master, and therefore we "put to death" all those things which He hates – "fornication, unclean ness, passion, evil desire, and covetousness, which is idolatry", as well as "anger, wrath, malice, blasphemy, filthy language" and lying of any kind. (Colossians 3:5-9.) Instead we pursue those things which belong to Christ – "tender mercies, kindness, humility, meekness, longsuffering, bearing with one another, and forgiving one another … But above all these things … love, which is the bond of perfection. And let the peace of God rule in your hearts … and be thankful." Colossians 3:12-15. All these things are ours for the asking, and they are the reward we receive through holding fast to our position of faith in times of temptation, and never giving in to the lusts of our flesh so that we commit sin.
Listen to a podcast episode on this topic: Victory over Satan the accuser!
It is possible to stop sinning!
"Therefore, since Christ suffered for us in the flesh, arm yourselves also with the same mind, for he who has suffered in the flesh has ceased from sin, that he no longer should life the rest of his time in the flesh for the lusts of men, but for the will of God." 1 Peter 4:1-2.
This is now perfectly possible. We can through Jesus Christ cease from sin and live the rest of our time for the good, acceptable and perfect will of God, and what could be better than that? Now all those who are burdened with their sinful tendencies, no matter how hard they try to stop, can come to Him and receive rest. (Matthew 11:28-29.) The yoke He spoke about is the cross He bore daily, the cross in which Paul gloried, and what He wanted the Corinthians to know about more than anything else. (Luke 9:23; Galatians 6:14; 1 Corinthians 2:2.)
You can stop sinning! Believe it, make the decision, and never give up. It will succeed for you, as it has for many others since the days of the apostles. In Revelation 14:1-5, John saw 144,000 standing with Jesus on Mount Zion, singing the overcomers' song, those who were redeemed from among man, and in their mouth was no falsehood, and they were without fault before the throne of God. By God's grace we can be one of those.
This post is also available in
Scripture taken from the New King James Version®, unless otherwise specified. Copyright © 1982 by Thomas Nelson. Used by permission. All rights reserved.