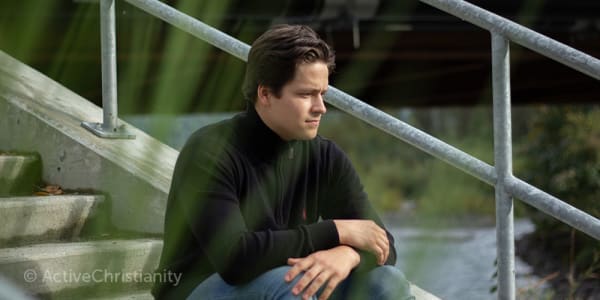 Jesus can heal my brokenness
It's not the intention that we will always fall short.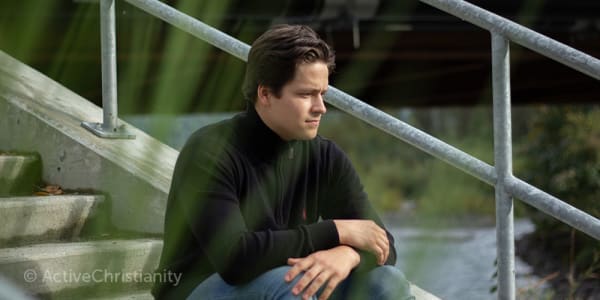 It's not uncommon for a Christian to hear the word "broken." We are all sinners. We all fall short of God's intention for us. We are imperfect. Incomplete. Broken. Does it have to be that way?
Paul writes in Romans 3:23, "for all have sinned and fall short of the glory of God." It is true that I fall short. There is truth in the statement that I am broken. But there's a whole lot more to it than that.
It's not hard for me to see that I was born in sin. Life's many situations bring out the sin in me one way or another and sooner or later I am faced with the truth; I fall short. I am broken.
But a lot of people stop here. It's easy to become complacent with being broken.
There's a comfort in accepting that I inevitably fall short. It means I don't have to try. Not very hard at least. Nothing I do can earn my salvation, right? And I have forgiveness, so God doesn't even see my sins. Being broken is just my state of being until I get to heaven.
Thoughts like this often aren't conscious. But they are there. And they are lies.
Continue reading below ↓
Like what you're reading?
The Great Physician
Jesus is called the Great Physician. "Those who are well have no need of a physician, but those who are sick. I did not come to call the righteous, but sinners, to repentance." Mark 2:17. It's good to accept the fact that I really am a broken person. But what else does a physician do but make people better? Yes I am broken, but it's not the intention that it should stay that way! Yes I was born into this world in sin, but it's not the intention that I keep on sinning.
"Go and sin no more." John 8:11. The Great Physician has the power to heal me from my sin. I don't need to be sick. I don't need to be broken. I don't need to sin. He has the power to heal the sin inside me. Rip out the sickness by the roots. Make me better.
And that requires that I walk on the way He made. "Therefore put to death your members which are on the earth: fornication, uncleanness, passion, evil desire, and covetousness, which is idolatry." Colossians 3:5. When temptations to all of these things rise up within me I refuse to agree with them. I will deny their power over my life. I am not a slave to these things; I obey Jesus! (Romans 6:12) I put them to death.
A new creation
Humankind has spent a long time being sick. It's not a miracle cure that will make me into a perfect person in one day. Rather, it is a lifelong program that requires exact obedience to bring me proper healing.
"But we all, with unveiled face, beholding as in a mirror the glory of the Lord, are being transformed into the same image from glory to glory, just as by the Spirit of the Lord." 2 Corinthians 3:18.
So even though I'm not going to partake of the fullness of divine nature tomorrow, I still don't need to be broken. Right now, today, I can be transformed a bit more into the image of the Lord. I don't need to be the same person today that I was yesterday. The impatience and the pride and the anxiety that I saw in me yesterday is dead! By denying the sinful thoughts that come up, I put it to death.
And maybe there's more of it coming tomorrow, but Jesus will help me put that to death too. Nothing that comes up from the sinful flesh within me will be allowed to live. Doctor's orders. I will do whatever it takes to be healed!
"Behold, I will do a new thing, now it shall spring forth; shall you not know it? I will even make a road in the wilderness and rivers in the desert." Isaiah 43:19. God is the creator. He can take me in my brokenness and make me into something new. It's not just headache tablets and a Band-Aid. A new person will come forth in me. Not a polished-up version of the old sinful me, but an entirely new creation. Jesus' life will shine forth in me. (Galatians 2:20)
Look at Peter. Unable to confess to a serving girl that he knew Jesus, he was broken too. (Luke 22:56-57) But praise be to the Great Physician, Peter learned to put that to death. He was healed from his cowardice. He could stand up in front of a whole crowd of people and preach the Word of God. (Acts 2:14) That is not the same Peter that was so afraid of what the serving girl thought.
Admitting that I am broken is a good step forward. But there's a way to go! I won't stop fighting until I'm better. I won't stop until I am free of sin. I won't stop until I can say like Paul, "I have finished the race!" I too want to come to the place where I am finished. Where there is no more sin. Where there is a new creation in me and I can receive my crown of righteousness! (2 Timothy 4:8)
I too want to be healed.
Don't you?
This post is also available in
Scripture taken from the New King James Version®, unless otherwise specified. Copyright © 1982 by Thomas Nelson. Used by permission. All rights reserved.