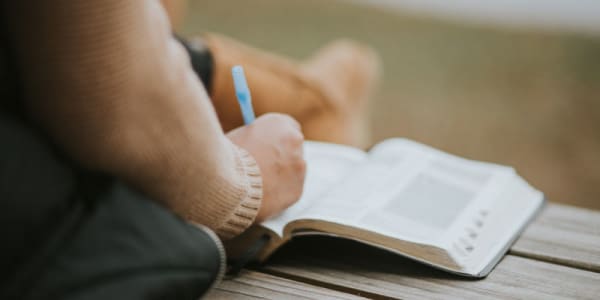 Would you lay down your life for love?
Jesus said the greatest love is to lay down your life for your friends. We can be His friends if we lay down our life for Him!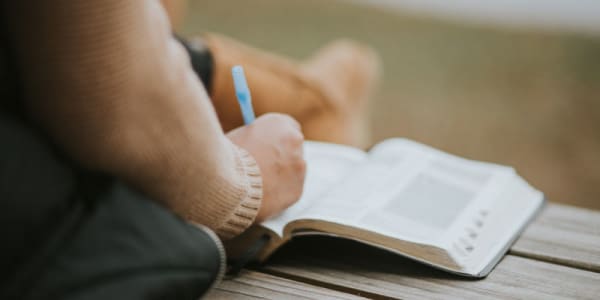 "Greater love has no one than this, than to lay down one's life for his friends. You are My friends if you do whatever I command you." John 15:13-14.
In these verses Jesus relates how you can lay hold of genuine love. Genuine love is to lay down your life – your self-will, that which you love in this world – for your friends. This attitude of selflessness and obedience is recognized by the Spirit. The mind of the Spirit is life and peace.
Lay down your life for Jesus
"Many will say to Me in that day, 'Lord, Lord, have we not prophesied in Your name, cast out demons in Your name, and done many wonders in Your name?' And then I will declare to them, 'I never knew you; depart from Me, you who practice lawlessness!'" Matthew 7:22-23.
These people had become something on the basis of Jesus' name, but they had not entered into the life of learning to know Jesus. If you want to keep your first love for Him – that love you felt when you first gave your heart to Him – you have to be especially on guard against thoughts that revolve around yourself. Entertaining such thoughts has to be the first step away from a sincere love for God, which is completely free from seeking honor, etc.
Jesus asked Peter three times, "Do you love Me more than these?" (John 21:15-17) You should really ask yourself this question many times over in life's situations. In the midst of all your zeal for God, self-love, stubbornness, thoughts of one's own honor, etc., are not so far away! Do you love Him more than these things? Then you will lay down your life for Him!
60 reasons why Jesus is everything to me
"Love suffers long and is kind; love does not envy; love does not parade itself, is not puffed up; does not behave rudely, does not seek its own, is not provoked, keeps no accounts of evil; does not rejoice in iniquity, but rejoices in the truth …" 1 Corinthians 13:4-6.
The Spirit shows you your sin and egocentric inclinations. These things must be put to death. This is a laborious work which requires that you acknowledge the truth about yourself and love it with all of your heart. This humility and honesty is what will lead you to overcome sin and be conformed to the image of Christ. (Romans 8:29) Everything will become very difficult if you have any other aim in life besides partaking of the virtues of Christ.
For example, if you want to preserve your own honor, it is impossible to be patient, longsuffering, etc. To try to preserve honor will hold you back, with the result that these virtues will not be manifested. "How can you believe, who receive honor from one another, and do not seek the honor that comes from the only God?" John 5:44. It is impossible to lay down your life for Jesus' name sake and at the same time love and want to preserve your own ego.
Continue reading below ↓
Like what you're reading?
A "first love" for Jesus
John writes to the angel of the church in Ephesus about what Jesus had against him: You have left your first love. (Revelation 2:4) The angel was still active, but he gradually stopped humbling himself. Jesus is interested in His life becoming visible through your works. The number of works that you do is not what is important. If you come out of love your works will gradually begin to taste stale and will not be acceptable as your poverty of spirit disappears.
Your works are to be increasingly characterized by wisdom and all of the virtues of Christ. "But also for this very reason, giving all diligence, add to your faith virtue, to virtue knowledge [discernment] …" 2 Peter 1:5. Then you will abide in the love of Christ. "For if these things are yours and abound, you will be neither barren nor unfruitful in the knowledge of our Lord Jesus Christ." 2 Peter 1:8. In the previous verses Peter describes the fantastic development of someone who is apprehended of Christ.
God helps us to abide in the first love and be focused on what we have to surrender into the death of Christ; everything else is secondary. "And Jesus answered and said to her, 'Martha, Martha, you are worried and troubled about many things. But one thing is needed, and Mary has chosen that good part, which will not be taken away from her.'" Luke 10:41-42. Everything else in life will sooner or later be taken away. "And now abide faith, hope, love, these three; but the greatest of these is love." 1 Corinthians 13:13.
This is an adapted version of an article that was first published in BCC's periodical "Skjulte Skatter" ("Hidden Treasures") in December 2010 with the title, "Love as the driving force."
© Copyright Stiftelsen Skjulte Skatters Forlag
This post is also available in
Scripture taken from the New King James Version®, unless otherwise specified. Copyright © 1982 by Thomas Nelson. Used by permission. All rights reserved.