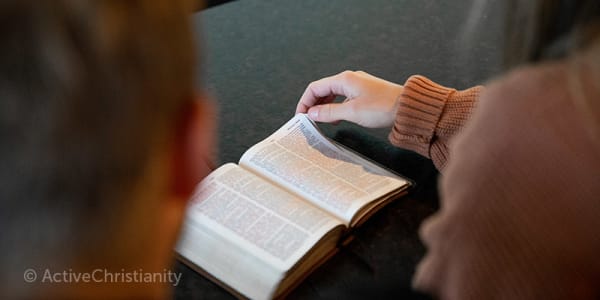 Lies Satan tells us (and the Scriptures that prove him wrong)
For every lie the accuser tells you, there is a word of God that proves him wrong!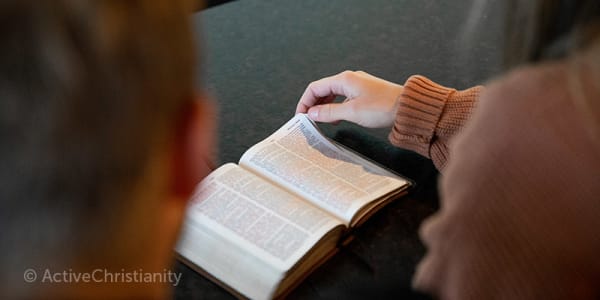 Lies Satan tells us
The accuser is one of many names the Bible uses for Satan, since he loves to try and steal our hope and joy by accusing us about all manner of things. He used to be able to go straight to the throne of God, point a finger at anyone on earth, and say, "Did You see the sin they just committed?" However, since Jesus came down to earth, took human nature upon Himself and died on the cross for our sins, Satan is no longer permitted to do this. (Revelation 12:10.)
Satan's access to heaven has been revoked, but until the time comes when God will bind him for a thousand years his spirit roams this earth and his aim is to take down as many children of God as possible. (Revelation 20:1-3.) One of the ways he does this is by whispering accusations in your ear – accusations about temptations in which you didn't get victory, the sin that lies in your nature, and so called "flaws" in your personality.
These are the lies Satan tells us. He's a very crafty liar, because he often mixes a little truth in with the lie to deceive you. But for every lie he tries to tell you, there is at least one verse in the word of God you can use to expose his deceit and prevent him from stealing your joy and hope. Here are some of his most common lies, and the scriptures that you can use to deflect them.
"You are way worse than anyone else"
"Your flesh is much worse than everyone else's," he says. "You should be ashamed of what lies in your nature."
Of course, you should sorrow over the sin in your flesh. (2 Corinthians 7:10.) If you didn't hate it, what would motivate you to put it to death, after all? But you do not need to feel dirty or hopeless because of the tendencies that lie in your nature – no matter what they are.
"No temptation has overtaken you except such as is common to man …" 1 Corinthians 10:13.
Believe this word! That ugly sin you were tempted to perhaps just five minutes ago is a common temptation. You are not the only one who has ever been tempted to something so vile. Far from it!
There is not a single sin that lies in your flesh that Jesus cannot free you from or that will make Him love you less. The apostle Paul was a persecutor of the Christians and at best an accessory to murder, if not an actual murderer, before he was converted. And Jesus forgave him for all of it, and was able to transform him into a good, righteous man who was His valuable coworker in building the church.
"Therefore He is also able to save to the uttermost those who come to God through Him, since He always lives to make intercession for them." Hebrews 7:25. Jesus can save anyone from any sin. No limitations.
When Satan tries to discourage you by pointing a finger at the sins in your flesh, you can securely answer back, "Tell me, which of these sins did Jesus not die for?" He cannot answer you then, because the only true answer is "none of them."
"You've fallen again. There's no hope for you"
We believe in full victory over sin and this is completely attainable, but the truth is that the life of a Christian is a development and there may be many times – especially when you're relatively new on the way – that you fall in sin. This is part of a normal Christian development, and it does not change Jesus' love for you or His hope and faith for you. Jesus sees your heart. He sees how badly you want to be like Him, and when you fall, He will immediately reach a hand out to help you up if you just take it.
"For a righteous man may fall seven times and rise again." Proverbs 24:16. Even though the man in this verse falls multiple times, he is described as righteous. Why? Because he gets up again!
Jesus knew that Peter, in a moment of weakness, would deny Him. Peter cried out in response, "Even if I have to die with You, I will not deny You!" Matthew 26:34-35. And then, before the sun was up, he had denied Jesus three times. Did this mean Peter was a hopeless case? Absolutely not! We can see the life he came to by reading Acts and reading his letters.
"But that was Peter, the great apostle," you may think. Peter was not a great apostle at first. He was just a young person with a weak flesh and a heart that wanted to follow Jesus. Just like you. It wasn't hopeless for him, and it is not hopeless for you.
"You don't have a calling. If you did, things wouldn't be going this way"
Do you love Jesus and want to follow Him on the way and become like Him? Then you do have a calling, no matter what the accuser says. God didn't call people based on their talents and abilities; He called those whose hearts He knew would be gripped by that calling.
"For you see your calling, brethren, that not many wise according to the flesh, not many mighty, not many noble, are called. But God has chosen the foolish things of the world to put to shame the wise, and God has chosen the weak things of the world to put to shame the things which are mighty." 1 Corinthians 1:26-27.
Do you feel like these verses describe you? Perfect! Then you're exactly the one God wants and has called. He has plans to use your life – no matter how remarkable or unremarkable it may look outwardly – to show the awesome work He can do in a weak person. Just like the weak young man Peter put to shame the leaders of his time with his life, you can become mighty in God, proving with your life that victory is possible for everyone – right down to the weakest of all.
"Just as He chose us in Him before the foundation of the word, that we should be holy and without blame before Him in love, having predestined us to adoption as sons by Jesus Christ Himself, according to the good pleasure of His will." Ephesians 1:4-5.
"You're too weak. You're not strong enough to overcome sin."
The same verses as above can also expose this lie, but let's add to it. God's word has much to say about this topic!
"And He said to me, 'My grace is sufficient for you, for My strength is made perfect in weakness.' Therefore most gladly I will rather boast in my infirmities, that the power of Christ may rest upon me… For when I am weak, then I am strong." 2 Corinthians 12:9-10.
"And God is able to make all grace abound toward you, that you, always having all sufficiency in all things, may have an abundance for every good work." 2 Corinthians 9:8. This verse speaks about generosity, but it is just as true in every area.
"No man shall be able to stand before you all the days of your life; as I was with Moses, so I will be with you. I will not leave you nor forsake you." Joshua 1:5. Here God was speaking to Joshua, but we can see how very present He is to help all of His children. I guarantee that His heart towards you is the exact same.
"It is God who arms me with strength and makes my way perfect. He makes my feet like the feet of deer, and sets me on my high places. He teaches my hands to make war, so that my arms can bend a bow of bronze. You have also given me the shield of Your salvation; Your right hand has held me up, Your gentleness has made me great. You enlarged my path under me, so my feet did not slip." Psalm 18:32-36.
Be encouraged by these verses! It is the God who commanded light to shine out of darkness, who can literally make something out of nothing, who provides the strength you need to get victory over sin.
Your human limitations cannot limit you in your battle against sin when you pray to God for strength, because He "gives to all liberally and without reproach." (James 1:5.) "Ask and it will be given to you; seek, and you will find; knock, and it will be opened to you." Matthew 7:7.
"You're still drawn to the world and by your
lusts

, so you're obviously not a true

disciple

"

This is one of the accuser's trickiest lies. When you gave your whole heart to Jesus, you declared that you were done with this world and done with sin. Yet here you are, being tempted to all kinds of sin or to look up to ungodly people. Obviously, you're not really a Christian, right?

Wrong!

Remember, you have a flesh in which nothing good dwells! (Romans 7:18.) This can sound dismal, but in fact it's the opposite! It's a great comfort. That garbage that you are being tempted to is in your flesh, not in your heart. No matter how strongly you feel pulled by those lusts in your flesh, if your heart and mind are still to follow in Jesus's footsteps, you are a disciple!

"I find then a law, that evil is present with me, the one who wills to do good. For I delight in the law of God according to the inward man. But I see another law in my members, warring against the law of my mind …" Romans 7:21-23.

Paul strove so hard in Romans chapter 7 to make this clear, because he understood how easily we can be tempted to discouragement when we see this "other law in our members."

However, without this other law, where would salvation from sin be? What work would there be for us to do if once we got converted, we just stopped being tempted? If there was nothing there for God to save us from, how would we show forth His glory, His ability to save to the uttermost?

Temptation is not sin! It is an opportunity to come free from sin by seeing it, hating it, and putting it to death. James says, "But each one is tempted when he is drawn away by his own desires and enticed. Then, when desire has conceived, it gives birth to sin, and sin, when it is full-grown, brings forth death." James 1:14-15.

It may feel like temptations endlessly come at you in your thought life, but they are not sin unless the desire has conceived – in other words, unless you have consciously agreed with that thought in your mind and allowed it to come into your heart. As long as you don't do that, your spirit and your heart have not been tainted by that temptation. On the contrary, you've won a great victory – every small victory is great – and you are one step closer to being just like Jesus, which should make a disciple like you very happy.
"It will succeed for you!"
This one's not a lie from the accuser – it's a promise from God. Believe it!
Don't enter into discussion with Satan when he comes to you with his lies. You're not going to convince him. Just throw a word of God in his face and be done with it. God's word is filled with the Spirit of God, and before that Spirit, Satan has to flee. He's no match for God and he knows it.
"For I know the thoughts that I think toward you, says the Lord, thoughts of peace and not of evil, to give you a future and a hope ... I will be found by you, says the Lord, and I will bring you back from your captivity." Jeremiah 29:11-14.
"Now to Him who is able to do exceedingly abundantly above all that we ask or think, according to the power that works in us, to Him be glory in the church by Christ Jesus to all generations, forever and ever. Amen." Ephesians 3:20-21.
"… being confident of this very thing, that He who has begun a good work in you will complete it until the day of Jesus Christ." Philippians 1:6.
Scripture taken from the New King James Version®, unless otherwise specified. Copyright © 1982 by Thomas Nelson. Used by permission. All rights reserved.