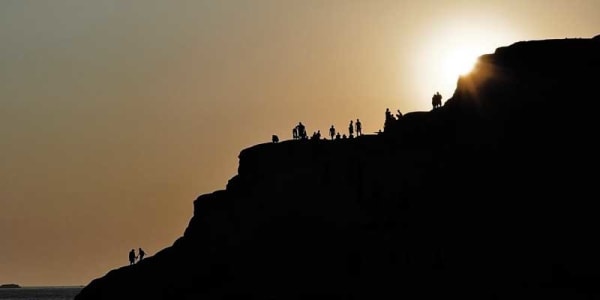 Were you made for another world?
Zion symbolizes a longing by wandering peoples for a safe homeland. Do you have a longing for your spiritual homeland?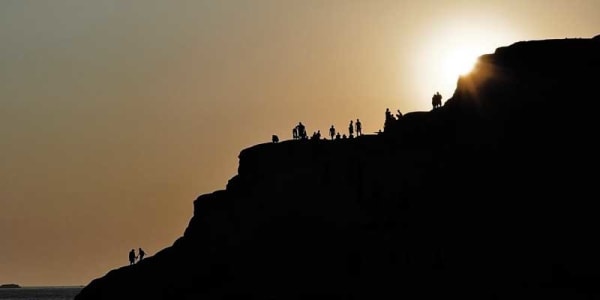 Mount Zion
"But you have come to Mount Zion and to the city of the living God, the heavenly Jerusalem …" Hebrews 12:22-24.
Jerusalem, the holy city of the Israelites, was founded and built on Mount Zion in Israel. Jews the world over consider this their homeland, where one day they will return. Their whole identity is wrapped up in this; it is where they sense they belong.
It is the same for we who are spiritual Israelites. We don't identify as part of this world, but only as residents of the kingdom of heaven – the heavenly Jerusalem. We are here on earth for just a short time, until we can be returned to our rightful home, there to be with the Lamb forevermore. (Revelation 14:1)
Continue reading below ↓
Like what you're reading?
Made for another world
C.S. Lewis wrote: "If I find in myself desires which nothing in this world can satisfy, the only logical explanation is that I was made for another world."
Have you considered that you were made for another world? You have an inheritance incorruptible and undefiled and that does not fade away, reserved in heaven for you! (1 Peter 1:4) Do you see that? Do you see that you have something so much greater reserved for you than anything in this world can compare to?
Blessed be God, who according to His abundant mercy has begotten us again to this living hope through the resurrection of Jesus Christ from the dead! (1 Peter 1:3)
We who are born again to a new life in Christ have a spiritual homeland in Zion. On earth we are strangers and pilgrims. (Hebrews 11:13) We say with Jesus that our kingdom is not of this earth, because we see so much farther than this earth! (John 18:36) We use our time in this world preparing ourselves for the day we finally stand on Mount Zion together with the Lamb and all those who have been faithful. (Revelation 14:1)
Zion: God's unshakable dwelling place
Zion is the dwelling place of God, and it is immovable and unshakable. It will never change. The Spirit that rules there will never change and adapt according to whims and trends. God's truth and righteousness are timeless and perfect, and that is unchangeable. "God is in the midst of her, she shall not be moved …" Psalm 46:5. (Psalm 132:13-14)
We could ask, if Zion is our home, why did God place us on earth? Everything that God allows into Zion must first be tested. We are on earth to be prepared for eternity – to become as steadfast and unshakable as Zion itself, established in the faith, rooted in righteousness and truth, unfailing in love, and immovable in purity, humility, patience, mercy, and everything that is good. (1 Peter 1:6-7) We need to be shaken and tested, until only the things which cannot be shaken remain. (Hebrews 12:26-29)
When we have a vision for Zion, then we have a fixed interest in getting there. Our vision is lifted far above the things of the earth and everything we do is motivated by our desire to reach our homeland. We waste no time satisfying the lusts of the flesh, the lusts of the eyes, and the pride of life. (1 John 2:16) We know that none of that satisfies. (1 Peter 1:24-25)
There is a lot in this world that appeals to the human soul. But when we belong to Zion our first priority is to seek the kingdom of God. We know that then God will bless us with everything we need for this life and with every spiritual blessing. (Matthew 6:33; Ephesians 1:3)
A new, eternal nature
We can be residents of this spiritual city already now, while here in this this faithless and restless world! (Philippians 2:15) Here we can come to righteousness, joy, and peace. (Romans 14:17) God is the ruler in Zion, and He writes His laws, the laws of Zion, on our hearts and minds. (Jeremiah 31:33) These laws lead us through our flesh – to find our indwelling sin and teaching us to overcome it. Through the grace that is in Christ Jesus, we who belong to Him never have to wilfully commit sin. When we are tempted, we overcome by the power of the Spirit, and then the virtues of Christ are born in us. (Romans 8:29)
This new nature will be ours forevermore! As children of Zion, we allow ourselves to be molded and formed in this way like clay in the hands of the Potter, so that all imperfections and blemishes are removed. (Lamentations 4:2) This is what leads to the harmonious, blessed existence there.
Absolutely nothing impure can be allowed through the gates of Zion into God's holy city. If anyone tries to bring in bitterness, hate, evil-speaking, malice, envy, and the like, they will be barred at the gates. As inhabitants of Zion we wage spiritual warfare against the lusts of the flesh so that we have fellowship; so that we are knit together with the other residents into the body of Christ. There is unity and brotherhood between all those who have been redeemed by Jesus to dwell there with Him.
All spiritual Zionists, we who have a longing for this spiritual homeland, can testify together with Jesus that: "the ruler of this world is coming, and he has nothing in me." John 14:30.
Scripture taken from the New King James Version®, unless otherwise specified. Copyright © 1982 by Thomas Nelson. Used by permission. All rights reserved.