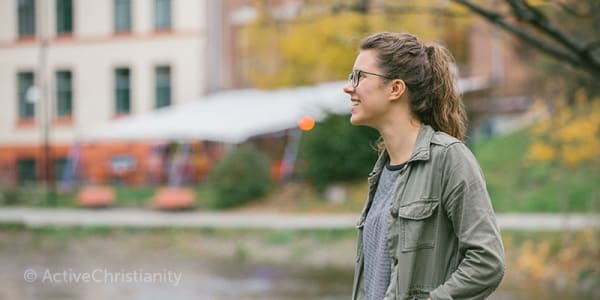 My Beloved, my Bridegroom, my Friend
Do you know Jesus like this?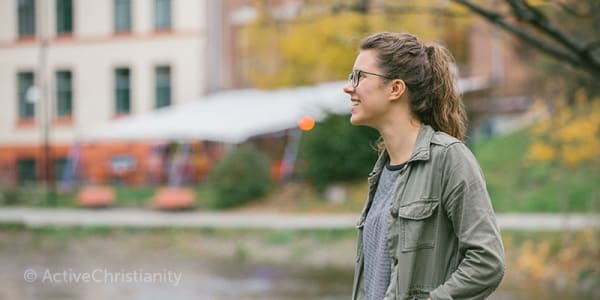 "He who has the bride is the bridegroom …" John 3:29.
It may seem like a strange concept, that Jesus is my Bridegroom. But it's simply a way to illustrate a close, meaningful relationship with Him. A relationship built on faith in Jesus. A relationship that grows deeper by following His example of obedience to God's Word. A relationship that will lead to being united with Him for eternity.
My Beloved
"We love Him because He first loved us." 1 John 4:19. Out of love for you and me, Jesus left the comfort and beauty of heaven, a place untouched by evil and permeated by God's virtues: love, peace, purity, and righteousness. He came to earth in a body that could feel pain and be tempted in all points as we are! (Hebrews 4:15.) He experienced being tempted to things that were completely contrary to His noble desire to help free humankind from the burden of sin. He experienced situations so different from the safe, peaceful home with His Father. Jesus endured extraordinary sufferings and served tirelessly, never giving in to discouragement and bitterness or growing weary while doing good. He was faithful in each temptation and trial, triumphant over the power of sin. This opened up a way for me to overcome the sin in my human nature and be reunited with God. When I consider what Jesus sacrificed for me and what His life means to me, love and respect for Him grows. I want to return His love by following His example.
Jesus is the One who I depend on. "Who is this coming up from the wilderness, leaning upon her beloved?." Song of Solomon 8:5. The wilderness is the temptations and situations that come up in life. Temptations to things that I know are wrong. Temptations that are sorrowful because I only want to be good. Situations that I don't understand and test my faith in God. Situations that bring me to my limits. Jesus understands what I go through and the temptations that I face because He was once tempted just like me (Hebrews 4:15) and had to learn obedience in the situations of life (Hebrews 5:8). When I turn to Him in prayer and seek His guidance, He helps me overcome and choose what is good. His love makes me strong in the trials of life.
My Bridegroom
Jesus is the "King" of my heart; He is the One I want to please the most. His love for me and example of perfect faithfulness has won my heart. I want to get to know Him more by reading in God's Word, through prayer, and following His example. I want to hear His voice during the day. He speaks to me through thoughts of encouragement, correction, and reminding me of God's Word. Promptings that guide me to what is right and true according to God's will.
"For I am jealous for you with godly jealousy. For I have betrothed you to one husband, that I may present you as a chaste virgin to Christ." 2 Corinthians 11:2. To be worthy of Jesus is the highest calling. It requires keeping myself pure from sin and love of the world. "For all that is in the world – the lust of the flesh, the lust of the eyes, and the pride of life – is not of the Father but is of the world." 1 John 2:16. This takes a daily battle and reliance on God for help. I don't want to displease Jesus, my Bridegroom, which motivates me to choose the good and reject what is evil. When a temptation seems too difficult or a sacrifice too great, praying for more love and faith in Him strengthens my will to do good. The dearer Jesus becomes to me, the more material goods, temporal relationships, and honor fade in comparison to gaining Him.
My Friend
Jesus is my constant companion and greatest supporter. He is my rock. "Jesus Christ is the same yesterday, today, and forever." Hebrews 13:8. When my feelings go up and down and life changes around me, I pray to Him and receive peace and confidence. I sense that He is nearest when I need His help and acknowledge that I am weak and easily tempted to sin. "For in that He Himself has suffered, being tempted, He is able to aid those who are tempted." Hebrews 2:18. I get fellowship with Jesus and my spirit is united with His when I deny sinful thoughts and desires and give up my will just like He did when He was on earth.
Jesus wants to share heaven and His Father with true friends who have the same longing for all that is good and pure and a love for others. A relationship with Him starts with conversion: asking Jesus into your heart, receiving forgiveness for past sins, and placing your life into His hands. Followed by a new start, putting things right according to God's commandments. Then seeking faith in Jesus and a life of victory over sin and continuing in obedience to that faith. A great reward awaits His friends. We will meet our Beloved, our Bridegroom, and our Friend on that perfect day, never to be parted for all eternity. As expressed in a song written in a spirit of anticipation for this amazing day, "And our Joy will be complete when our Jesus Christ we meet. What a day! O wondrous day!" (From the BCC songbook Ways of the Lord #415)
This post is also available in
Scripture taken from the New King James Version®, unless otherwise specified. Copyright © 1982 by Thomas Nelson. Used by permission. All rights reserved.