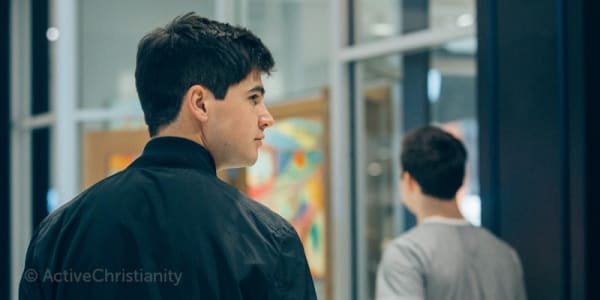 Forsaking your way and your thoughts
God said, "My thoughts are not your thoughts, nor are your ways My ways …" But must it remain that way?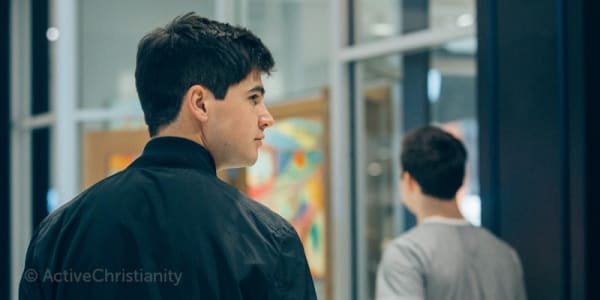 "Let the wicked forsake his way, and the unrighteous man his thoughts; let him return to the Lord, and He will have mercy on him; and to our God, for He will abundantly pardon. 'For My thoughts are not your thoughts, nor are your ways My ways,' says the Lord. 'For as the heavens are higher than the earth, so are My ways higher than your ways, and My thoughts than your thoughts.'" Isaiah 55:7-9.
We cannot enter into the new way until we have left the old way. Thoughts can quite often be very troublesome as they emerge from their hiding places.
Satan will not easily let go of a person; therefore he comes with his many accusations. On the sinful way on which so many have gone there are deep footprints of unrighteousness, lying, impurity, greed, haughtiness, discouragement, and everything else that is covered by the word "sin."
Forsake your way: Forsake your thoughts
You cannot forsake your way without leaving your many thoughts. In order to be set free from these sinful trains of thought and evil habits, you have to fight the fight of faith. God will forgive abundantly if you in all uprightness want to forsake this evil way and these evil thoughts, and be truly converted.
Then He will lead us into the new way, with good and noble thoughts that are only pure and good. Carrying a heavy burden of sin on your way is terrible, but obedience to the gospel results in liberation from all manner of sin. We enter into a new and living way in the service of righteousness and glory. The fruit of this ministry is sanctification unto all the virtues of Christ, and the end is eternal life in eternal glory. (Romans 6:22.)
Paul exhorts us to forget the things that are behind and reach out to those which are ahead, pressing toward the goal for the prize of the upward call of God in Christ Jesus. (Philippians 3:14.)
Therefore there is hope for many to share this prize.
This article has been translated from Norwegian and was first published under the title "Forlate sin vei og sine tanker" in the periodical Skjulte Skatter (Hidden Teasures) in March 1992.
© Stiftelsen Skjulte Skatters Forlag | ActiveChristianity
Like what you're reading?
This post is also available in
Scripture taken from the New King James Version®, unless otherwise specified. Copyright © 1982 by Thomas Nelson. Used by permission. All rights reserved.