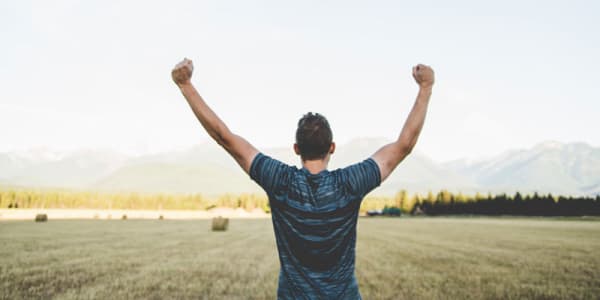 Only by the grace of God!
It is true grace that makes us worthy of walking with Jesus in white garments.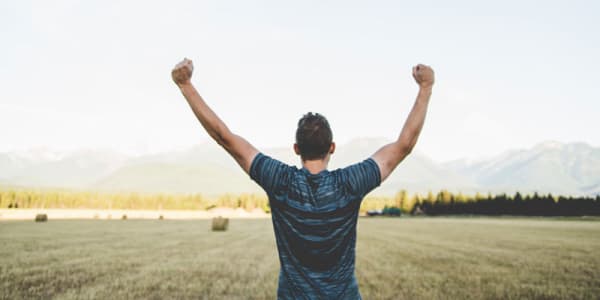 The expression "Only by the grace of God" is used extensively among believers, as well as "Everything is by the grace of God." What people mean by these expressions can vary widely.
The usual understanding is that we are sinners and will remain sinners, and if we believe in Jesus' death for us, we will obtain the glory of heaven through pure grace when we die.
They do not believe that Jesus is doing a work in and through us so we will be worthy to walk with Him in white garments. (Revelation 3:4) They think that if it were so, then it would not be grace.
The grace of God is not in vain
This faith and this attitude are false through and through. No one comes to an overcoming life except by the grace of God, for it is His grace that chastens us to live soberly, righteously, and God-fearing in the present world. (Titus 2:11-12) Therefore the person who attains to such a life attains to it only by the grace of God, and not in his own strength. He can truly say, "Everything is by the grace of God." For the others, the grace of God is in vain.
When Abraham and Sarah received Isaac, they could say, "Only by the grace of God." If they had received him earlier, while they still had hope, naturally speaking, God would not have been glorified; however, God does not give His glory to another.
This also applies to those who want to live a life of overcoming sin. They must be broken down first so they become unprofitable in their own eyes. What does this mean? That it must become abundantly obvious that we do not have the strength in us to live this life. Most people have to find this out by trying and struggling to overcome sin and resist temptation without giving up absolutely everything of themselves, and realizing that it is hopeless. This period is necessary in order for us to experience how much we need the grace of God to overcome sin.
Most people have no understanding of this period of being broken down; instead they lose courage and give up. Abraham did not grow weak in faith when he considered that by the very laws of nature, it was impossible for him and Sarah to have a child in their old age. (Romans 4:19) He understood that if it did not happen solely because of the grace of God, that the glory would not belong solely to God; therefore it had to go this way.
When a person loses courage during this time of being broken down, he does not solely believe in God, but he believes in some kind of combination of God's and his own strength. Then God will not let it succeed, for then it is not all grace. If it is all by the grace of God, then it is also all victory. For where sin abounded, grace abounded much more. (Romans 5:20) "For sin shall not have dominion over you, for you are not under law but under grace." Romans 6:14.
Continue reading below ↓
Like what you're reading?
The power of Christ can dwell in us
When a person falls in sin, it is because he is strong in himself. He demands and he insists. Then he is not under grace, but under the law. In this case, God has to break him down first so he becomes weak. Then the power of Christ can dwell in him. "For when I am weak, then I am strong." 2 Corinthians 12:9-10. Afterward, the grace of God can gain power over us. Grace and sin cannot have power over us at the same time, for grace is much stronger than sin.
Paul had become so broken that the power of Christ could dwell in him, and Christ could receive all the glory for all that Paul did. Paul knew when he had labored more than all the others that it was all the grace of God. (1 Corinthians 15:10) When Paul had fought the good fight, finished the course, kept the faith, and was waiting for the crown of righteousness which the Lord, the righteous Judge, would give him, he knew that it was all only by the grace of God. (2 Timothy 4:7-8) Christ was always glorified in his body, whether by life or by death. (Philippians 1:20)
It is this true grace that makes us worthy of walking with Jesus in white garments. May many people in these days be cleansed and set free from false grace, which defrauds them of this glorious overcoming life. (Jude 3-4)
This article has been translated from Norwegian and has been adapted from the article titled "Only by grace" first published in BCC's periodical Skjulte Skatter (Hidden Treasures) in August 1961.
© Copyright Stiftelsen Skjulte Skatters Forlag
This post is also available in
Scripture taken from the New King James Version®, unless otherwise specified. Copyright © 1982 by Thomas Nelson. Used by permission. All rights reserved.