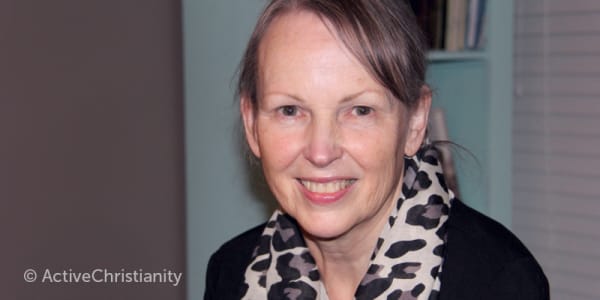 Overcoming loneliness
Read the inspiring story of Judith's struggle against loneliness.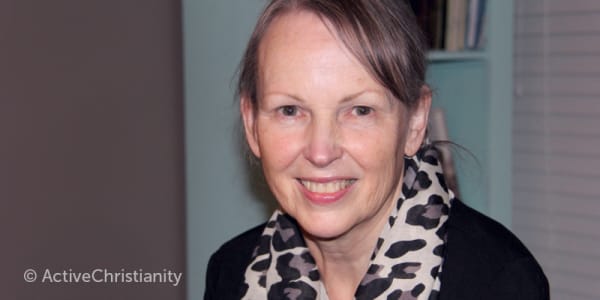 One day a number of years ago, my world suddenly changed. My husband passed away unexpectedly and overnight my life became very different.
The early shock was great, and for quite a while I was dazed, leaning on the help and the prayers of my family and friends.
Over the next months my situation became clearer, and I had to deal with many new realities, including learning to be alone. The realization dawned on me that for the first time in over 44 years I was not part of a "couple!" Now there was no companion waiting for me at home, no one to talk to, no more planning the next trip together. I found that I was lonely.
Around home, too, I had to adjust. During the next year, I avoided sleeping in our bedroom. Making food for one was particularly difficult. The lonely feelings would come in waves of near panic across my chest, perhaps triggered by attending a wedding, an onslaught of memories of how it used to be, or other such things. These thoughts were a plague to me, and I hated them. I needed to get a grip on them, but how?
What does the Bible say about loneliness?
King David also experienced great loneliness and feeling forsaken. But he was not only a warrior on the battlefield; he also fought for his faith! He cried out to God in his need and desperation, and received strength and hope to go forward!
"Turn Yourself to me, and have mercy on me,
For I am desolate and afflicted.
The troubles of my heart have enlarged;
Bring me out of my distresses!
Look on my affliction and my pain,
And forgive all my sins.
Consider my enemies, for they are many;
And they hate me with cruel hatred.
Keep my soul, and deliver me;
Let me not be ashamed, for I put my trust in You.
Let integrity and uprightness preserve me,
For I wait for You." Psalm 25:16-21.
Instead of blaming God or wondering, "Why me?," David drew close to his Creator in his loneliest moments. I too, very much needed to battle spiritually to get that same strength and help that pulled David out of his despondent pit.
Alone vs. lonely
Being alone and being lonely are not the same thing. I can be alone and happily going about my life; and I can be lonely even amongst a crowd of people. I realized that I felt lonely because envy, bitterness, and self-pity were plaguing me with thoughts such as, "Everyone else is with others. I am the only one alone and by myself." Loneliness is a state of mind where I felt separated from other human beings. But if it is a state of mind, then I knew I could resist such thoughts and deny them access to my heart and life. So I did as it is written in 2 Corinthians 10:5, and brought "every thought into captivity to the obedience of Christ!"
Other verses such as "Be anxious for nothing," (Philippians 4:6) had helped me in the past to redirect my thinking, so I took hold of a thankfulness verse, "In everything give thanks, for this is the will of God in Christ Jesus for you." 1 Thessalonians 5:18. Being thankful requires me to surrender, to accept that it is God who is in charge, not I. "Everything" means just that: if I feel left out, if I feel sorry for myself, if I feel wronged in any way – it doesn't matter what the circumstance! I can genuinely say, "Thank you, Jesus," for this situation, because that is the will of God for me! That is what I want – to do God's will as long as I live! It's a battle!
Thankfulness is the greatest weapon
Sometimes a simple thank-you needs to be more specific. "Lord, I am sad today as it would have been our anniversary." Then I purposely thank Him for all the many years we did have together. Or, "Lord, I am feeling sorry for myself as others are too busy to be with me." Then I add: "Thank you, Jesus for all the precious friends You have given me." Then I name them, pray for them, and ask God especially to bless them and help them with whatever needs they may have. I have experienced time and time again that when I consciously take up this battle to be thankful, rejecting the negative thoughts, the sadness and loneliness eventually have to flee, and I am left with gratitude for the time we did have.
Time is passing by, and sometimes it is the simplest scene, such as viewing a grey-haired couple holding hands in a grocery store, that can trigger my feelings. It reminds me of my loss, that I am alone now, and there won't be any walking into the sunset years hand in hand with my beloved. At times, these moments still threaten to overwhelm me. Then I remember that a thankful individual cannot at the same time throw a pity party! And I am happy to report that this weapon – "In everything give thanks" – still assists me greatly when I need it day by day!
This post is also available in
Scripture taken from the New King James Version®, unless otherwise specified. Copyright © 1982 by Thomas Nelson. Used by permission. All rights reserved.