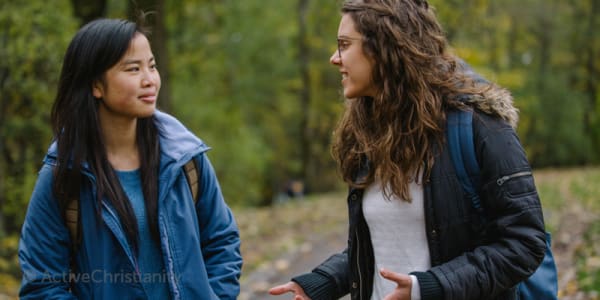 Rest for our soul
For those laboring and heavy laden under the weight of unrest, Jesus offers a way out.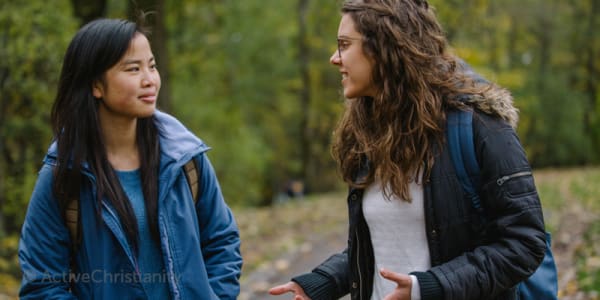 "This I say, therefore, and testify in the Lord, that you should no longer walk as the rest of the Gentiles walk, in the futility of their mind, having their understanding darkened, being alienated from the life of God …" Ephesians 4:17-18. People's thoughts are futile when they always revolve around themselves, and there is never any rest because self is never satisfied. Their thoughts can revolve around self-image, honor, their legacy, comfort, convenience, reputation, and whatever is esteemed in this world. This is far away from the mind of Christ, which we are exhorted to put on: the mind of a servant, giving and sacrificing for the sake of the others. (Philippians 2:1-5.)
People often rely on the soul to guide them through life's situations. The soul contains thoughts, feelings, emotions and perceptions based on what we see and hear. From these, they make judgments. If you allow ourselves to be guided by the counsels of the soul, you are really exalting yourself. Sirach writes that by doing so, your soul will be torn in pieces, your leaves will be devoured, your fruit destroyed, and you will be left like a withered tree. (Sirach 6:2-3.) In other words, it ends in futility.
Jesus offers us rest for our soul
For those who are laboring and heavy laden under the weight of such a thought life, Jesus offers a way out. Jesus poured out His soul unto death. (Isaiah 53:12.) Now, He has given us an amazing invitation to come to rest in our soul: "Come to Me, all you who labor and are heavy laden, and I will give you rest. Take My yoke upon you and learn from Me, for I am gentle and lowly in heart, and you will find rest for your souls. For My yoke is easy and My burden is light." Matthew 11:28-30. His yoke is the yoke of obedience to the will of God, the cross He exhorts us to take up daily as His disciples. (Luke 9:23.) Taking up this yoke (cross) and following Him into death to all our self-life bring us rest and life. (2 Corinthians 4:10-12.) This is the fight of faith that is required, a daily battle in our thought life.
"I say then: Walk in the Spirit, and you shall not fulfill the lust of the flesh. For the flesh lusts against the Spirit, and the Spirit against the flesh; and these are contrary to one another, so that you do not do the things that you wish." Galatians 5:16-17. It is these lusts that act as catalyst for our thoughts (soul). For example, we can become conceited, provoking and envying one another. If we walk in the Spirit, we can capture these thoughts in their infancy and bring them into death. We will always be victorious in this battle. (2 Corinthians 2:14.)
Continue reading below ↓
Like what you're reading?
The fruit of the Spirit
What is the fruit of such a battle? We grow in the virtues of Christ, the fruit of the Spirit: love, joy, peace, longsuffering, kindness, goodness, faithfulness, gentleness, and self-control. (Galatians 5:22-23.) When these virtues become the catalyst for our thought life, it bears glorious fruit: a transformed mind, having the best interests of the others in mind.
"Finally, brethren, whatever things are true, whatever things are noble, whatever things are just, whatever things are pure, whatever things are lovely, whatever things are of good report, if there is any virtue and if there is anything praiseworthy – meditate on these things." Philippians 4:1-8. We can meditate on and obey what is written in Proverbs 3:5-8, Psalm 94:11-13, and Romans 12:1-2, for example. In such verses (and all of God's word), we find the good, acceptable and perfect will of God, which will lead us into rest for our soul.
Scripture taken from the New King James Version®, unless otherwise specified. Copyright © 1982 by Thomas Nelson. Used by permission. All rights reserved.