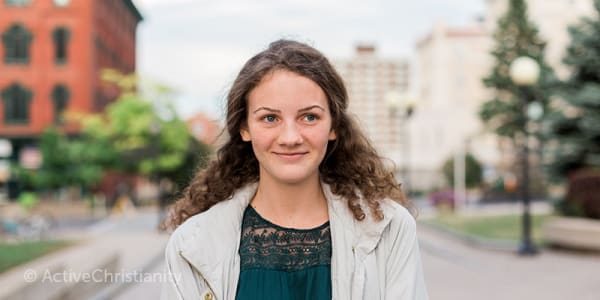 Thankfulness: The weapon you maybe didn't know you had
Here is something you can use to ensure your happiness, no matter what!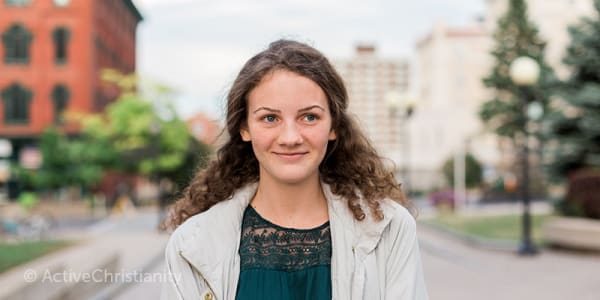 I'm a fairly ordinary person, with ordinary circumstances in my life. I have a job, I have bills, I have a car, and I take care of a home. The majority of mankind shares circumstances similar to mine. My situations are by no means more difficult or taxing than those of the people around me. So why is it that I'm so often tempted to be unthankful for the situations of daily life? Why is it so hard to get up and go to work with a joyful heart on Monday morning? Why is thankfulness so hard?
Thankfulness doesn't come naturally …
It is because I have a human nature in which nothing good lives. That sounds harsh, but it's true! In Romans 7:18, the apostle Paul had the revelation that "in me (that is, in my flesh) nothing good dwells." That must not have been an easy thing for him to acknowledge – to admit that there was nothing good in his nature; that the way he reacted to absolutely everything, according to the flesh, was backwards. But that is the plain and simple truth for every human being born on this earth, myself included. I have a proud, sinful nature that causes me to think far too highly of myself, to think that I deserve better than I have. And that is why I find myself tempted to complain and grumble about the ordinary, everyday situations of life instead of being thankful.
What do I do with this, then? Ok, so there's nothing good in my flesh. That's a real bummer. If it just ended there, we'd all be lost to despair and discouragement for the rest of our lives. But no! The apostle Paul had another fantastic revelation, which he writes about in 2 Corinthians 5:17: "Therefore, if anyone is in Christ, he is a new creation; old things have passed away; behold, all things have become new."
Now that's more like it! And follow it up with this promise from God in Isaiah 43:19, "Behold, I will do a new thing, now it shall spring forth; Shall you not know it? I will even make a road in the wilderness and rivers in the desert."
Thankful for God's tailor-made plan for my life
God has big plans for us! He knows perfectly well that I've got this rotten human nature, but in spite of that He promises to make something completely new out of me! And how does He plan to do that? By sending me tailor-made trials and circumstances, designed by Him just for me, to save me from my sin. Once I realize that, I have no reason to be unthankful. God loves me so much that He sends me these situations in order to free me from my indwelling sin and teach me to become like Jesus. That should make me extremely thankful!
And God doesn't just drop me into a tough situation, and leave me alone to figure it out. No, He has given me His Word, which is a tremendous weapon against unthankfulness and every other sin. Just look at this verse in 1 Thessalonians 5:16: "Rejoice always, pray without ceasing, in everything give thanks; for this is the will of God in Christ Jesus for you."
In everything give thanks. That's a commandment from God! And God is not unrighteous. He won't give us a commandment that He knows we can't keep. So then it must be possible for me to be thankful no matter what comes my way. He hasn't written, "in everything give thanks, except for when something truly bad happens to you. Then you have every right to complain or get offended."
This is a liberating commandment! Do you realize what it means for your life? It means that not a single situation can steal your thankfulness or your joy! If I apply this commandment to my life, it is possible for me to remain joyful and thankful in every single trial and test that God sends. What a weapon!
The
disciple

s were thankful

In the book of Acts, we read a story about the disciples of Jesus. They were taken to court for preaching in the city, and then they were beaten and ordered to stop speaking in the name of Jesus. But read what happened:

"So they departed from the presence of the council, rejoicing that they were counted worthy to suffer shame for His name." Acts 5:41.

These men had just been beaten for no justifiable reason! That's a bit of a tougher trial than having your transmission die or having a coworker take credit for something you've done. But the disciples used thankfulness as a weapon against discouragement and self-pity. They praised God that He wanted to use them for His work on earth, and they went right back to preaching the gospel of Jesus.

With this weapon in my hand, I can cut down every temptation to be unthankful. My kids are being difficult? I'm thankful that I have this chance to increase in patience and love for my children. My car broke down? Thank God He designed this situation for me so that I can be freed from love of money and I can learn to trust in Him. With this new way of reacting to things, my life can do a complete 180 degree turn!

Take this weapon of thankfulness in hand, and all your dark days will be over. Praise God for what He does for us!


More verses to use as weapons of thankfulness:

"And let the peace of God rule in your hearts, to which also you were called in one body; and be thankful." Colossians 3:15.

"Be anxious for nothing, but in everything by prayer and supplication, with thanksgiving, let your requests be made known to God; and the peace of God, which surpasses all understanding, will guard your hearts and minds through Christ Jesus." Philippians 4:6-7.

"And we know that all things work together for good to those who love God, to those who are the called according to His purpose." Romans 8:28.
Scripture taken from the New King James Version®, unless otherwise specified. Copyright © 1982 by Thomas Nelson. Used by permission. All rights reserved.