The 5th extraordinary promise: White garments and the Book of Life
The fifth in a series about our eternal rewards.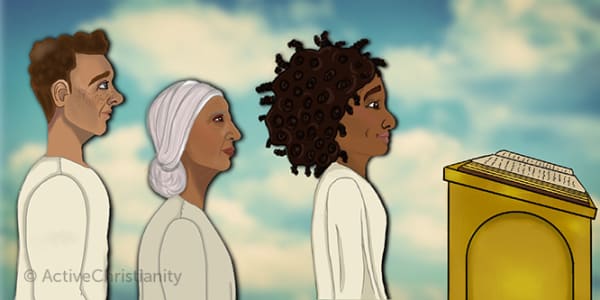 "He who overcomes shall be clothed in white garments, and I will not blot out his name from the Book of Life; but I will confess his name before My Father and before His angels." Revelation 3:5.
God loves His creation. Sin corrupted it, but now He has a plan to return it to its original state of perfection, and He will reward those who help Him carry out this plan.
Sin was born because of Satan's desire to set himself above God, and it destroyed the harmony of heaven. Now God needs sin to be completely eradicated from all of His creation, in such a way that there is no possibility of it happening again.
So He created mankind with the express intention that they should rule over sin. (Genesis 4:7) His entire plan is that mankind should live a life where they hate and resist sin, and say yes to Him – to overcome. One who overcomes sin in their life is proving that God's way is perfect, and is part of the work of abolishing sin for all eternity. Each one who does this will taste the rich rewards of living such a life. These promises apply to all who overcome.
Continue reading below ↓
Like what you're reading?
White garments
For you who have overcome sin, the bride of Christ, it is only fitting that you wear garments that are without "spot or wrinkle or any such thing, but … holy and without blemish." Ephesians 5:27. Because you have kept yourself pure from sin, the white garments will testify of your purity for all eternity.
As a result of your obedience, your faithfulness and patience in being an overcomer, you have the right to walk together with Jesus in white.
"And to her (the wife of the Lamb) it was granted to be arrayed in fine linen, clean and bright, for the fine linen is the righteous acts of the saints." Revelation 19:8.
The Book of Life
To begin with, everyone's name is written in the Book of Life. Each person born is meant for eternal life. It's sin that causes one's name to be blotted out. (Exodus 32:32-33) If you want to remain written in the Book of Life, then you have to overcome sin. "My sheep hear my voice, and I know them, and they follow Me. And I give them eternal life, and they shall never perish," Jesus said. (John 10:27-28) The pathway to overcoming sin has been clearly laid by our Forerunner and Shepherd. You just need to be willing to follow Him on that way.
Do you believe in Him, and what He accomplished while He was on earth as a man? Are you faithful to stand in the battles of life, just as He did? Then your name will not be blotted out of the Book. Then Jesus will confess your name before His Father, and before His angels. He will confess you as worthy to be with Him for eternity.
If you enjoyed this article about God's promise that we should receive white garments, and that our names should not be blotted from the Book of Life, you may also want to read more about the other extraordinary promises given to us in Revelation 2 and 3.
This post is also available in
Scripture taken from the New King James Version®, unless otherwise specified. Copyright © 1982 by Thomas Nelson. Used by permission. All rights reserved.