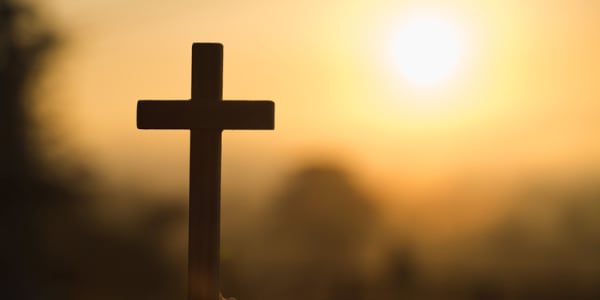 The powerful message of Easter: Overcoming all sin
This is a mystery to many people today.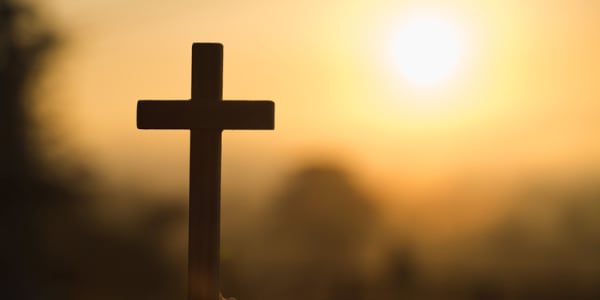 At Easter time, many Christians worship and celebrate Jesus dying for them, so that their sins are forgiven, but relatively few praise Him for being the conqueror that He was – through the death that He died to sin once for all, He is also able to save to the uttermost those who come to God through Him, since He always lives to make intercession for them. (Romans 6:10; Hebrews 7:25-27.)
The real meaning of Easter: Through Jesus, we now have a possibility!
Jesus came to destroy the works of the devil. (1 John 3:8.) It was a running battle all through His life, being tempted in all points like us, but every time defeating Satan with the word of God which He was set to obey. He humbled Himself before God and was obedient unto death, even the death of the cross. (Philippians 2:8.) When He cried "It is finished!" on the cross of Calvary, the serpent's head was finally crushed under the foot of a Man. And "as by one man's disobedience many were made sinners, so also by one Man's obedience many will be made righteous." Romans 5:19.Now we can be His true disciples, His brothers of whom He is not ashamed, because we will also follow Him on this way of victory that He made for us through the flesh – the way of the cross – by which we suffer all sin to death, even as He did.
(1 Peter 4:1-2.)
"For the love of Christ compels us, because we judge thus: that if One died for all, then all died; and He died for all, that those who live should live no longer for themselves, but for Him who died for them and rose again." 2 Corinthians 5:14-15.
The best thing we can do is to love Him in return, and if we love Him, we will want to keep His commandments and obey God's good, acceptable and perfect will. (Romans 12:1-2.) Anything other than this is sin. The root of all sin is our own will when it comes into conflict with God's will. That is how sin came into the world, first through the anointed cherub who wanted to be something other than what God wanted, and then through the first man and his wife, who were enticed into disobeying God's one commandment, which had fatal consequences.
Read also: What does it mean to get victory over sin?
Jesus: our Passover Lamb, and the real meaning of the Lord's supper
Easter was the Christian celebration that followed the Jewish Passover. The Jews commemorated the Passover and the Feast of Unleavened Bread in remembrance of God leading them out of bondage in Egypt; they were to observe the Feast of Unleavened Bread throughout their generations. They were to instruct their children, saying: "It is the Passover sacrifice of the Lord, who passed over the houses of the children of Israel in Egypt when He struck the Egyptians and delivered our households." Exodus 12:27. The sacrifice of the Passover lamb, putting its blood on the lintel and doorposts, and eating its flesh, was prophetic of what Jesus did when He died for us in order that we could be saved from death – death from the pandemic of sin that has gone out over the whole earth.
Now we have the opportunity to eat His flesh and drink His blood. As He said: "Whoever eats My flesh and drinks My blood has eternal life, and I will raise him up at the last day. For My flesh is food indeed, and My blood is drink indeed. He who eats My flesh and drinks My blood abides in Me, and I in him." John 6:54-56. This was a mystery to the Jews then, and to many people today. But the word of God became Jesus' flesh: He obeyed every word that proceeded from the Father, so He was the living Word of God, and His words were spirit and life. (John 1:1-5,14.)
In the breaking of bread, we remember His body which was given for us, and so shall we give thanks and present our bodies to do God's will. The cup is the new covenant in His blood, which was shed for us, and when we drink from the cup it symbolises that we will also be willing to suffer and give up our own will for His sake. (Luke 22:17-20; Romans 12:1; Psalm 116:12-15.)
Read also: What is the Lord's Supper, or Communion?
Cleanse out the leaven!
"Seven days you shall eat unleavened bread. On the first day you shall remove leaven from your houses. For whoever eats leavened bread from the first day until the seventh day, that person shall be cut off from Israel." Exodus 12:15.
That is how seriously God meant the Jews to keep the Passover in the Old Covenant – to deliberately eat leavened bread over those seven days meant being cut off from Israel. How much more should we keep free from committing wilful sin in the New Covenant! Leaven, or yeast – a fungus that will bring about fermentation in both flour and grape juice – is a symbol of sin. It is everywhere and will infest anywhere it finds on which to feed. On the night of the Passover, the Jews had to leave Egypt in haste, and they were to take no leaven with them.
"Do you not know that a little leaven leavens the whole lump? Therefore purge out the old leaven, that you may be a new lump, since you truly are unleavened. For indeed Christ, our Passover, was sacrificed for us. Therefore let us keep the feast, not with old leaven, nor with the leaven of malice and wickedness, but with the unleavened bread of sincerity and truth." 1 Corinthians 5:6-8.
Therefore, let us also keep the new covenant which Jesus has sealed with His blood, and make sure that we cleanse out all leaven of sin of any kind from our body, cast off any sin of which we are conscious, and allow the Holy Spirit to reveal to us any sin about which we were unconscious. But once we have received light, then may God fill us with diligence and zeal to prove ourselves to be clear in that matter. (2 Corinthians 7:11.) That is to do as Peter writes in 1 Peter 1:22-23, "Since you have purified your souls in obeying the truth through the Spirit in sincere [unhypocritical] love of the brethren, love one another fervently with a pure heart, having been born again, not of corruptible seed but incorruptible, through the word of God which lives and abides forever …"
Let us be those who seriously keep God's word in love for the Father and the Son. Then we have everlasting life and fellowship with them, and with all those who walk in the light. Then we will be celebrating the real meaning of Easter every day, all through the year.
Scripture taken from the New King James Version®, unless otherwise specified. Copyright © 1982 by Thomas Nelson. Used by permission. All rights reserved.