Thoughts of peace, hope, and a future
All of the thoughts that God has toward us are about giving us peace, hope, and a future.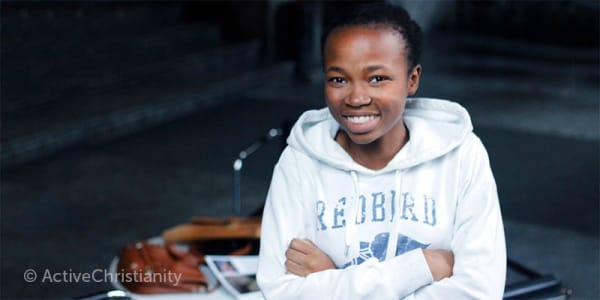 "For I know the thoughts that I think toward you, says the Lord, thoughts of peace and not of evil, to give you a future and a hope." Jeremiah 29:11. God's thoughts about us are exclusively positive. All of the thoughts that God has toward us are about giving us peace, hope, and a future.
When we think about God's intentions with His plan of salvation; we see that the golden thread running throughout everything is that of peace, hope, and a future. Each one of the 10 commandments that God gave through Moses has the single purpose of giving people peace, hope, and a future.
God's thoughts are positive thoughts
Some of the promises connected to the commandments also testify clearly about a future. "'Honor your father and mother,' which is the first commandment with promise: 'that it may be well with you and you may live long on the earth.'" Ephesians 6:2-3. Robbery, murder, and adultery lead to unfaithfulness, hopelessness, and poor prospects for the future! "Oh, that you had heeded My commandments! Then your peace would have been like a river, and your righteousness like the waves of the sea," says the prophet Isaiah in Isaiah 48:18.
God led the people of Israel through many trials and tests on their journey from Egypt to the Promised Land. He did this, not to plague them, not because He had thoughts of evil, but rather "… that He might humble you and that He might test you, to do you good in the end." Deuteronomy 8:16. God was not willing to bless the children of Israel until He saw that what dwelt in their hearts was an upright desire to keep His commandments. Verse 2.
God has a purpose and plan for each individual, for every nation, and for all peoples. We see throughout world history that difficult times have been contributing factors in driving people to seek God, salvation, peace, and reconciliation. "He delivers the poor in their affliction, and opens their ears in oppression." Job 36:15.
The angels sang about this to the shepherds who were in the fields of Bethlehem: "… And on earth peace, goodwill toward men!" Luke 2:14. When Jesus went about doing good, healing the sick, and helping people in need, He did it to give people peace, hope, and a future. God's positive thoughts lead to action. Reconciliation, which is also one of God's positive thoughts, is why God sent His Son to earth, and why Jesus gave His life in our stead. Because of this act, humanity has been given incredible opportunities to develop and to have an eternal perspective in the daily life here on earth!
The greatest of God's works
Still, the greatest result of Jesus' work of salvation is that He opened up a new and living way. This has made it possible for us, while we are alive, to overcome hatred and unrest, and the things in our nature that cause disharmony and strife.
For example, Paul writes about Jews and Gentiles in Ephesians 2:14-16: "For He Himself [Jesus] is our peace, who has made both one, and has broken down the middle wall of separation … and that He might reconcile them both to God in one body through the cross, thereby putting to death the enmity."
When we daily take up our cross – that cross on which the enmity of the flesh is put to death – then the positive thoughts God has toward us for peace, hope, and a future will be realized in our lives. God's thoughts about us will become our thoughts about our fellow men and women – we have their best in mind for time and eternity!
"Mark the blameless man, and observe the upright; for the future of that man is peace." Psalm 37:37.
This post is available in
Scripture taken from the New King James Version®, unless otherwise specified. Copyright © 1982 by Thomas Nelson. Used by permission. All rights reserved.