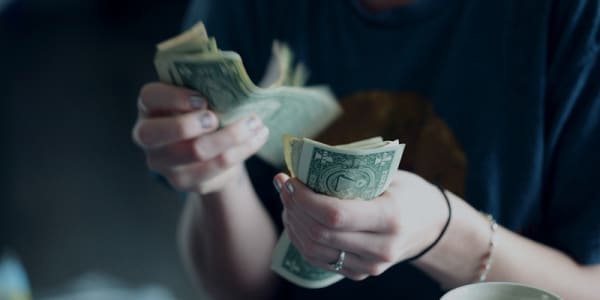 Here's how to get true riches
Through His Spirit, God shows us what true riches are.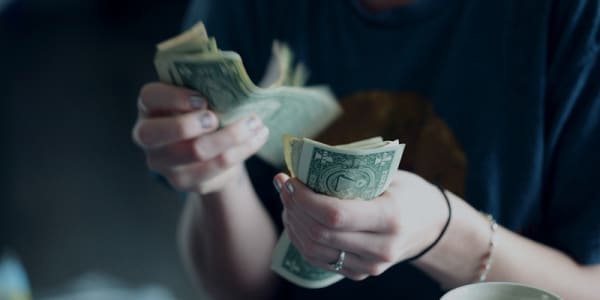 It says in 1 Corinthians 2:9, "Eye has not seen, nor ear heard, nor have entered into the heart of man the things which God has prepared for those who love Him." Then it says further in verse 10: "But God has revealed them to us through His Spirit."
We have come to faith in Him who is the living and true God—He who writes the laws of the Spirit of life into our hearts and minds. When we obey His laws and keep His commandments because we love Him, He comes to dwell in us, and by His Spirit we get a foretaste of the powers of the world to come. God has given His Spirit to those who obey Him. It is this Spirit, the Holy Spirit, which will be the Spirit of the times in the Millennium and in eternity. All those who are being driven by this Spirit are children of God. When we receive revelation about this and not just the knowledge of it, we will have the mind that Paul had; he regarded everything as dung and loss in this world that he might gain Christ.
Jesus talks about "true riches"
Then the Word that is written in Luke 16:10-13 will become living for us: "He who is faithful in what is least is faithful also in much; and he who is unjust in what is least is unjust also in much. Therefore if you have not been faithful in the unrighteous mammon, who will commit to your trust the true riches? And if you have not been faithful in what is another man's, who will give you what is your own? No servant can serve two masters; for either he will hate the one and love the other, or else he will be loyal to the one and despise the other. You cannot serve God and mammon."
It is vital to be faithful and righteous in little things in all our mundane, daily circumstances for the rest of our life—at home and in the church, at work and during our leisure time, in the hidden as well as openly. Jesus mentions the mammon by which most people are enslaved, but it also concerns all areas of our life. No one can serve two masters, and if you attempt it, you will live your life based on a big lie whose end will be as it is written in Matthew 7:21-23:
"Not everyone who says to Me, 'Lord, Lord,' shall enter the kingdom of heaven, but he who does the will of My Father in heaven. Many will say to Me in that day, 'Lord, Lord, have we not prophesied in Your name, cast out demons in Your name, and done many wonders in Your name?' And then I will declare to them, 'I never knew you; depart from Me, you who practice lawlessness!'"
Continue reading below ↓
Like what you're reading?
True riches are the virtues
It is vital to be a good steward of God's many-sided grace, someone who serves our heavenly Lord with zeal and ardor in the first love and with humility. It is also important to listen and have an open ear, so that we can hear as disciples hear and walk in the Spirit in all situations, so that God is our only Lord. Then He can entrust us with true riches whose value is eternal and which are a true help for people. The true riches are the life's content we receive by being faithful in dying to sin in the flesh and putting to death the deeds of the body by the Spirit. Only through this death can Jesus' life be revealed in our body. Then we put on the new man who was created according to God in righteousness and true holiness. (Ephesians 4:24)
The "new man" is Jesus' life, His virtues, divine nature. It is not something mystical, something "up in the air," but rather something that those around me can handle and touch; it is the Word manifested in flesh. Instead of making demands and exerting my self-will, glorious virtues such as mercy, goodness, joy, thankfulness, care, etc., are manifested. All of them have a wonderful aroma to God's glory. Indeed, the virtues are the true riches that are of eternal value and are the true healing of the nations. These treasures increase if we seek the things that are above and live our life before God. Then we also come into contact with God's fire, so that the gold is purified. (Malachi 3:3) Then we will develop in everything that is good; we will become a useful vessel for the Master, prepared for every good work. (2 Timothy 2:21)
This article has been translated from Norwegian, and was first published with the title "True treasures" in BCC's periodical Skjulte Skatter (Hidden Treasures) in February 2014.
© Copyright Stiftelsen Skjulte Skatters Forlag
This post is also available in
Scripture taken from the New King James Version®, unless otherwise specified. Copyright © 1982 by Thomas Nelson. Used by permission. All rights reserved.