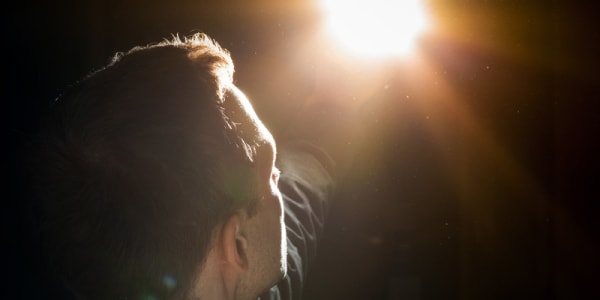 The valuable opportunities God's light gives us
If we love the light, we can become children of the light!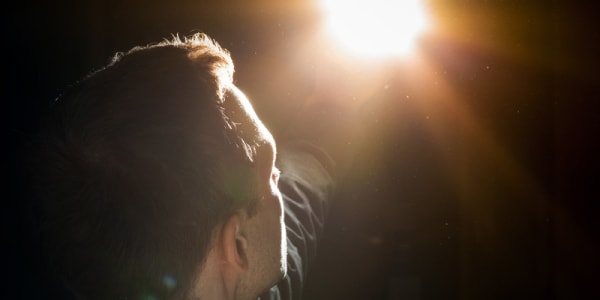 A bright, open face, an honest and upright path and a blameless life that is full of virtue: The way to this has been revealed, yet it is hidden for those who are perishing.
Paul commended himself to every man's conscience as one who had renounced the hidden things and was not walking in craftiness nor falsifying the Word of God. (2 Corinthians 4:2-3) Yet his gospel was hidden.
The god of this world has blinded the minds of unbelievers so that covetousness, vanity, lust for honor, drunkenness, immorality, envy, care for temporal things, etc., shut out the light of the gospel. All of these sins stem from the human spirit, and if they are able to get power, they drive a person into the deepest darkness and condemnation. Ungodly people present their bodies as instruments of sin until death and corruption break them down.
On the other hand, we who by the grace of God have received the light of the gospel and the Holy Spirit must not allow sin to rule in our mortal body so that we obey its lusts. In the power of God we must keep our body in subjection and overcome it.
It was impossible to overcome the lusts in the flesh by the law. This is the reason God had to send His own Son in the likeness of sinful flesh on account of sin; and He condemned sin in the flesh. In doing this, He opened a new and living way through the veil, that is, His flesh.
Continue reading below ↓
Like what you're reading?
When God's light shines
Previously, God's light shone outside of the body and judged only sinful acts, but now His light has made its way into the body to judge the very root and source of sin. When God's light enters into the body, it causes judgment, but this must not be confused with condemnation. This light gives us constant opportunities to behold our own corrupted nature and to judge ourselves. That is why Peter writes in chapter 4 of his first letter that now is the time that judgment shall begin at the house of God—with us. The greater the light, the greater the judgment. When God's light enters into the heart, it judges the secret thoughts and intentions. If we agree with that judgment, the light which caused judgment becomes our own personal possession and our life.
We are tried in this way to see if we really love God's light and the truth. As we progressively acknowledge God's light, we lose our desire to resist God. We overcome the lusts in our flesh, and the body of sin is gradually destroyed to make room for divine nature. What a blessed way—full of sufferings, the cross and judgment according to the flesh, but full of delight and genuine joy according to our inner being, in fellowship with God and His children in the light!
God has given us His Holy Spirit and power so that we can make use of that Spirit as a guide and make use of this power to overcome on these inner paths. Then God's judgment can work in us to give us understanding in areas where previously we were in total darkness. On the way of His judgments, we wait for Him.
Children of the light!
Obviously, when God's light forces its way into the flesh, there will be sufferings according to the flesh; but this is exactly where the way goes: put to death and destroy the body of sin, the source of all sin and evil. If we endure these sufferings with Him, we will be glorified together with Him. On this way, light and wisdom will become our personal possession, and through these we will—if we endure—rule with Him forever. Even in this life we will rule.
If a person is willing to allow God's light to reign, then their understanding, which has been so darkened, will become enlightened so that they can work together with God in wisdom on their sanctification and the salvation of their soul. Believe in the light while you have the light so that you can become children of the light. Jesus said this and then He went and hid Himself from them. (John 12:36) If we believe in the light when it shines into our hearts, even though it exposes a lot of things that have to be judged in us, we will become children of the light. Think! Children of the light! What glorious children! However, if we do not believe, Jesus will quickly hide Himself from us so that once again we are in darkness.
Rays of light from God will drive out my darkness, and God's Spirit will make my human spirit alive, because it is written that the last Adam has become a life-giving spirit. This is how we partake of divine nature: Our sinful nature is destroyed, and new life develops.
This article has been adapted and translated from Norwegian and was first published with the title "When light shines into the body" in the periodical Skjulte Skatter (Hidden Treasures) in November 1912.
© Copyright Stiftelsen Skjulte Skatters Forlag | ActiveChristianity

This post is also available in
Scripture taken from the New King James Version®, unless otherwise specified. Copyright © 1982 by Thomas Nelson. Used by permission. All rights reserved.