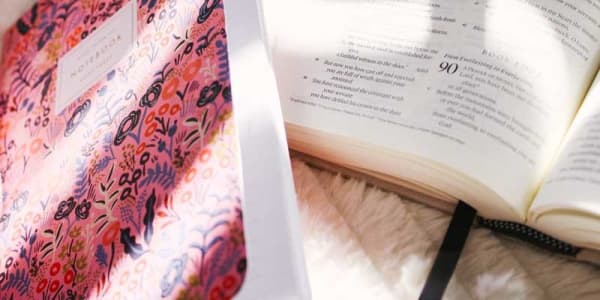 What does it mean to be partakers of the divine nature?
To be a partaker of the divine nature means that the characteristics of God's nature become my own – through His creating work in me!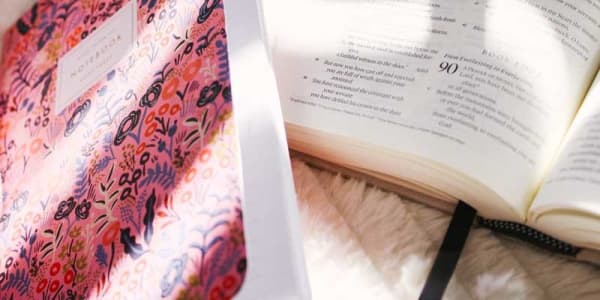 In 2 Peter 1:4 it's written: "… by which have been given to us exceedingly great and precious promises, that through these you may be partakers of the divine nature, having escaped the corruption that is in the world through lust."
This sounds unbelievable. We can be partakers of divine nature? What does that actually mean? Isn't it blasphemy to say that we could be divine – like God?
What is divine nature?
To believe that I personally can be a partaker of divine nature does not mean that I am trying to become greater than God. I am not even trying to put myself on His level. God is many things that I will never become. Among other things, He is Almighty, the Creator, all-knowing, etc.
Becoming a partaker of the divine nature means that the characteristics of God's nature become my own. For example, among other things, divine nature is:
Good

Gentle

Righteous

Merciful

Forgiving

Longsuffering

Patient

Joyful

Peaceful

Self-controlled

Faithful

Kind

Honest

And above all, loving
None of us have these characteristics as part of our nature, without them having been tainted by sin at some level. "Good" human characteristics are always limited, flawed, and often self-seeking. There is a huge difference between human righteousness, or human love, and the righteousness and love of God, for example.
Continue reading below ↓
Like what you're reading?
Human nature
In James 1:13 it's written about God that He cannot be tempted by evil. Every human being, on the other hand, has a flesh containing lusts and desires, or the inclination to sin, which causes us to be tempted. That is human nature. However, if I am faithful to overcome when I am tempted to sin, step by step I can develop so the sin in my flesh is put to death. Then these Godly characteristics, which are pure and perfect, can be created in my life by the Creator. It is a process of transformation.
Slowly but surely the fruit of the Spirit, which is another way of saying divine nature, starts to replace the sin in my flesh. This is clearly written in Galatians 5:16-26. As I continue to faithfully follow Jesus on the way of overcoming sin, my actual nature becomes divine instead of human. I can follow Jesus' example because of the Holy Spirit within me, who shows me the truth and empowers me to overcome!
This is something I have to be conscious about. It doesn't happen automatically. It only happens if I consciously make use of the opportunities I get daily to overcome things like pride, irritation, impure thoughts, malice, envy, gossip, laziness, selfishness, etc.
Jesus – One we can follow
It is written that Jesus did not count equality with God robbery (He had every right to it), but He humbled Himself and came in the likeness of men, and then He was obedient to the point of death, which is why God has highly exalted Him. (Philippians 2:5-11) It is also written that the fullness of the Godhead dwells in Christ bodily. (Colossians 2:9) That means that while He was in human form, Jesus accomplished this transformation from human nature to divine nature fully. And now I am to follow on this way He laid out for me – the way of humility and obedience. Through faith and patience this is possible. "But also for this very reason, giving all diligence, add to your faith virtue, to virtue knowledge, to knowledge self-control, to self-control perseverance, to perseverance godliness, to godliness brotherly kindness, and to brotherly kindness love." 2 Peter 1:5-7.
Read more here: What does it mean that Jesus came in the likeness of sinful flesh?
It isn't something that I do in my own strength. It is a creating work that God does in me; a miracle! Then it really becomes noticeable that my actions, motives, and purpose in life become divine – they are far above what is "normal" for people. The result of God working this miracle in me – through my obedience to the faith, and the power of the Holy Spirit – is that God's thoughts, which are so much higher than my thoughts, as the heavens are high above the earth – become my thoughts!
The fact that God can accomplish such an amazing feat in me as a normal, natural human being, one who is thoroughly ingrained with the tendency to sin, is so amazing that I will praise, honor, and glorify Him for all eternity for what He has saved me from. Then my life, the new creation, will truly bring honor and glory to God. This is the living hope that I have, what I fight for, what I live for, and what my eyes are firmly fixed on.
"Blessed be the God and Father of our Lord Jesus Christ, who according to His abundant mercy has begotten us again to a living hope through the resurrection of Jesus Christ from the dead, to an inheritance incorruptible and undefiled and that does not fade away, reserved in heaven for you, who are kept by the power of God through faith for salvation ready to be revealed in the last time." 1 Peter 1:3-5.
Watch this message from Kaare J. Smith for more on the topic of divine nature!
---
This post is also available in
Scripture taken from the New King James Version®, unless otherwise specified. Copyright © 1982 by Thomas Nelson. Used by permission. All rights reserved.