What does it take to be longsuffering?
"Longsuffering" is perhaps not a common word in everyday vocabulary, but it is a fruit of the Spirit, the result of an inner cleansing process.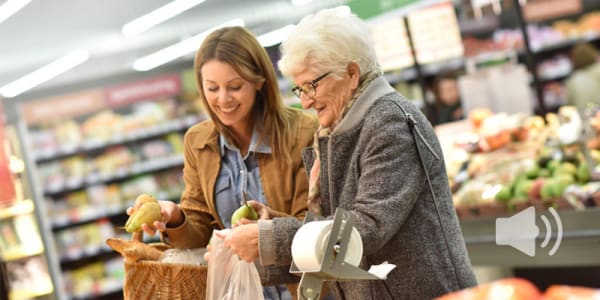 Longsuffering is different from patience in its effect. While patience is used to bear with things concerning ourselves and enduring in our personal struggles, longsuffering is the ability to bear and allow for others' weaknesses. God is incredibly longsuffering toward us, (Psalm 86:15) and we are also exhorted to be so. (1 Thessalonians 5:14; Ephesians 4:2; Colossians 3:12)
Why we need longsuffering
Longsuffering is required to bear with one other. Without it there will be backbiting, fighting and arguing. It is like any divine virtue: there must be a death over our flesh so that we can be clothed in it. That way, it has an inner cleansing effect on ourselves, while the outer effect is to bear with other people.
Longsuffering is the opposite of pride. The proud cannot bear or make allowances for the mistakes and frailties of others, whereas someone who is longsuffering does not only bear the weakness, but also forgives and tolerates the folly of others. He also has hope for his salvation and transformation, even though the folly is quite deep and wide and persistent.
The more we are clothed in longsuffering, the more we die to the pride of our flesh, and the more we are freed from sin, so we can be of help, comfort and benefit to the others. To serve others, I have to bear their follies, and must then be clothed in longsuffering. Therefore, all servants of the Lord must be longsuffering and grow in it. It is closely linked to humility, to being lowly in one's own eyes.
Continue reading below ↓
Like what you're reading?
Our own and others' salvation
Longsuffering is one of the fruits of the Spirit. (Galatians 5:22) We attain it by faith and obedience. God's longsuffering is unto our salvation, because He bears with us endlessly. It is He who works on us when we repent of sin and hate our own life, until we receive salvation bit by bit.
Likewise, our longsuffering is unto the others' salvation.
"He who is slow to wrath [longsuffering] has great understanding." Proverbs 14:29.
"The discretion of a man makes him slow to anger [longsuffering]." Proverbs 19:11.
From this we understand that a person who by the Spirit of God has come to great spiritual understanding and wisdom, is able to be longsuffering. And others can learn from these people and follow their example. (2 Timothy 3:10)
This is an edited version of an article translated from Norwegian, which was first published with the title "Longsuffering" in BCC's periodical Skjulte Skatter (Hidden Treasures) in February 1930.
This post is also available in
Scripture taken from the New King James Version®, unless otherwise specified. Copyright © 1982 by Thomas Nelson. Used by permission. All rights reserved.