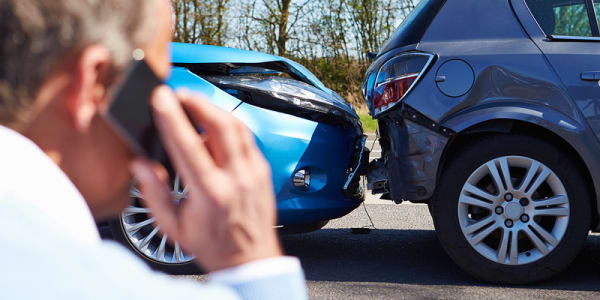 What I learned about irritation from one weekend
Who or what decides if I become annoyed with the others around me?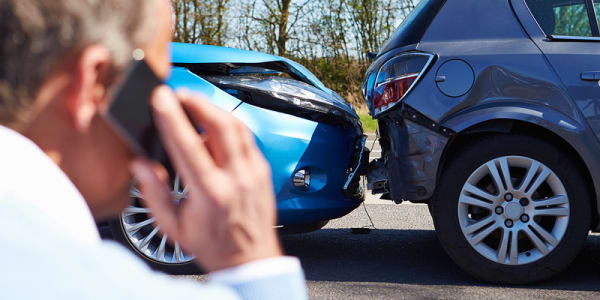 To be free from irritation is something we all want, right? We want to show goodness, kindness and patience to others, even if they haven't necessarily been kind to us. But this isn't always so easy. We can think that we have a good handle on irritation until, all of a sudden, something happens that just sends us off the edge.
I had a temper when I was growing up. I had zero tolerance for when others didn't act the way I wanted them to. One false move by my brothers or sisters immediately set me off.
James 1:19-20 says: "Let every man be swift to hear, slow to speak, slow to wrath; for the wrath of man does not produce the righteousness of God." It's clear here that becoming irritated with others is opposite to the righteousness of God. It causes division and bitterness.
I started to work to be more conscious of how my irritation came bounding out, because I began to recognize the results of my sharp responses and criticisms. I didn't want to carry on being the cause of these things.
And I thought I had become good at showing patience and understanding, until one weekend when the light shone very clearly for me, showing the distance I still had to go.
A series of unfortunate events
I was part of a weekend trip, travelling together with a group, and over the course of just one day, nearly everything that could go wrong went wrong. And all I could find myself doing was pointing fingers at the others for all the misfortunes that had occurred.
Instead of responding with patience and kindness, I dealt out cold comments and barbed remarks. All I could think of was how the others were responsible for everything that had gone wrong. How could they be so short-sighted? How could they not think this through? They, they, they, they.
But then, when I took the time to think about it at the end of the day, something clicked. Why couldn't I do something about my own reactions? Why couldn't I show goodness even in the midst of a rocky situation?
I was irritated because I was placing expectations on others. I got mad when they didn't act the way I wanted them to act. There was no love in me.
The characteristics of love
1 Corinthians 13:4-7 speaks to us about what it means to show love: "Love suffers long and is kind; love does not envy; love does not parade itself, is not puffed up; does not behave rudely, does not seek its own, is not provoked, thinks no evil; does not rejoice in iniquity, but rejoices in the truth; bears all things, believes all things, hopes all things, endures all things."
Over a very short time, I had been guilty of going against just about everything in the verse above. It became incredibly clear that my actions were about as opposite from love as you could get.
The first part of the verse reads: "Love suffers long and is kind." There are no exceptions to this. It doesn't read: "Love suffers long unless…" If I am not responding with longsuffering and kindness, I am not showing love.
The desire that tempts me lives in me
James 1:14-15 says "But each one is tempted when he is drawn away by his own desires and enticed. Then, when desire has conceived, it gives birth to sin; and sin, when it is full-grown, brings forth death." Others can certainly do things that stir up my desire to become irritated, because this desire lives in me. But I don't have to be satisfied with giving in after this. I have to do something to break the cycle.
When I recognized that I had given in to my irritation during the weekend, I decided to take up a battle against it – to switch my attitude about the others around me from accusation to appreciation. I certainly continued to be tempted to be irritated relentlessly over the course of the weekend, but now it was different. I understood that I didn't need to let it rule over me. I could respond with patience. With longsuffering. Consequently, the remainder of the weekend was much more peaceful and enjoyable.
How can I be finished with irritation?
It can seem like people can do some strange things sometimes. When someone does something that prompts me to anger, I can get into a habit of thinking "Oh, if only he acted like this then it would be easier to deal with him." But think about it: Does my spiritual development depend on my own actions, or on the actions of the others around me?
I only control myself – I choose whether to show kindness or irritation when the situations of life occur. To wait for someone else to change and say I'll become a better person only after they become a better person is simply ridiculous.
We can also be tempted to use the excuse: "I just have a quick temper. I get irritated easily." Maybe this is true now, but does it need to be true tomorrow? Do I have a goal of being done with it, or am I content to be a slave to irritation?
"Let all bitterness, wrath, anger, clamor, and evil speaking be put away from you, with all malice. And be kind to one another, tenderhearted, forgiving one another, even as God in Christ forgave you." Ephesians 4:31-32.
Kindness. Tenderheartedness. Forgiveness. That's our goal. The part that comes next is chasing after that goal, even if we've had a weekend when things didn't go as planned.
Scripture taken from the New King James Version®, unless otherwise specified. Copyright © 1982 by Thomas Nelson. Used by permission. All rights reserved.