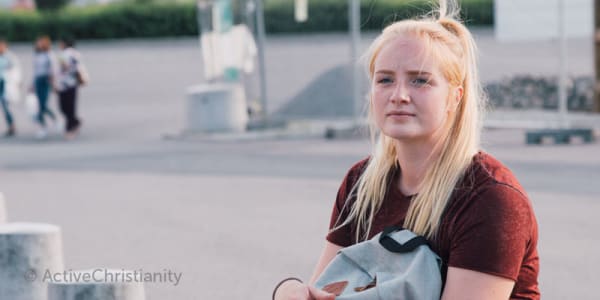 Where does God have His dwelling on earth today?
God wants His dwelling to be in the hearts of people where He can do His work.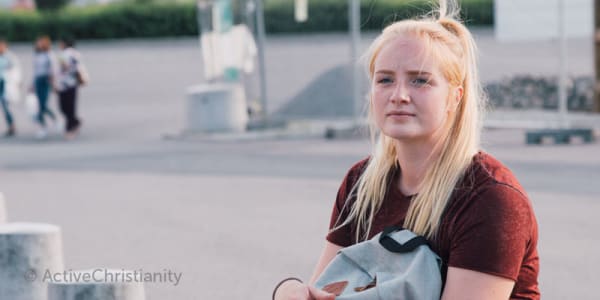 God wants contact with people
"But will God indeed dwell on the earth?" That was the question that King Solomon asked, and he continues, "Behold, heaven and the heaven of heavens cannot contain You. How much less this temple which I have built!" 1 Kings 8:27.
God created people in His own image so that He could have contact here on earth. However, they broke off this contact with God by sinning, and they were banished from before His face. Yet God loved them, and by using Moses He built a tabernacle from which He could lead people with His holy laws and commandments. The various items in the tabernacle were made of pure gold, including the mercy seat and the two cherubim who guarded the mercy seat. Between these cherubim, beside the mercy seat, God spoke with Aaron about what he should say to the people of Israel. (Exodus 25:22.) On these occasions Aaron was always clothed in holy and clean garments. (Exodus 28.) In this purity and holiness, God could have contact with the earth. A stream of blessings and glory flowed out from the tabernacle to all those who ordered their lives according to God's word.
A dwelling for God on earth: our heart
However, God did not want to dwell in a house made with hands; God wanted to have His dwelling in the hearts of people where He could do His work. "For thus says the High and Lofty One who inhabits eternity, whose name is Holy: 'I dwell in the high and holy place, with him who has a contrite and humble spirit, to revive the spirit of the humble, and to revive the heart of the contrite ones.'" Isaiah 57:15. God will only raise up His dwelling and do His abundant work in such hearts.
"Do you not know that you are the temple of God and that the Spirit of God dwells in you?" 1 Corinthians 3:16. Think of the safety, the strength, and the joy in having this assurance, knowing that our heart is a dwelling place for everything that is good and noble! Most hearts are a dwelling place for everything that is evil and impure.
"Jesus answered and said to him, 'If anyone loves Me, he will keep My word; and My Father will love him, and We will come to him and make Our home with him.'" John 14:23. We see that They will only dwell in our hearts on the basis of a deep and sincere love relationship. Once They have raised up Their dwelling within us, rivers of blessing will flow from our life.
"To them God willed to make known what are the riches of the glory of this mystery among the Gentiles: which is Christ in you, the hope of glory." Colossians 1:27. This has been a great mystery throughout all ages. The usual thing is to pray to Jesus for the forgiveness of sins, but there are few who have Jesus indwelling as an ever-present power and glory. "… that He would grant you, according to the riches of His glory, to be strengthened with might through His Spirit in the inner man, that Christ may dwell in your hearts through faith …" Ephesians 3:16-17.
Continue reading below ↓
Like what you're reading?
God in our hearts by faith
"But the righteousness of faith speaks in this way, 'Do not say in your heart, "Who will ascend into heaven?"' (that is, to bring Christ down from above) 'or, "Who will descend into the abyss?"' (that is, to bring Christ up from the dead). But what does it say? 'The word is near you, even in your mouth and in your heart' (that is, the word of faith which we preach) …" Romans 10:6-8.
As far as most people are concerned, Christ is high up and far away, but we can get Him into our hearts by faith. He speaks to us by His Spirit and makes His word alive and glorious for us. It is not a question of "You must, and you shall," but we are of the elect to whom it has been granted to live according to His word. He strengthens us with power by His Spirit in our inner man according to the glory of His riches, with the result that it is absolutely possible to do His will with joy. He fills us with all desire to do the good, and His fullness dwells in us in an increasing measure.
"A dwelling for God on two legs"
"Having been built on the foundation of the apostles and prophets, Jesus Christ Himself being the chief cornerstone, in whom the whole building, being joined together, grows into a holy temple in the Lord, in whom you also are being built together for a habitation of God in the Spirit." Ephesians 2:20-22.
We become such small dwelling places for God on two legs, who walk around in this evil and dark world and reveal God's light, life, and nature. Jesus Himself is the chief cornerstone, who has given us directions for this glorious and everlasting building. These directions are to deny yourself in all things and say, "Behold, I have come to do Your will, O God." (Luke 9:23; Hebrews 10:9.)
In this spirit we are joined together with the apostles, the prophets, and all the saints to be a holy temple in the Lord. Everyone who is in this building is firmly united in the same mind and in the same judgment. (1 Corinthians 1:8-10.) This is not something that happens after Jesus' return, but this is something that already exists now. In this building, there are none who oppose each other. The house will be finished when the trumpet sounds. Then all these small houses on two legs will be united and raised up to be an eternal and glorious temple. Therefore, "Keep your heart with all diligence …" Proverbs 4:23.
Do not delay with paying the price: "Forsake everything!" and be along as a living stone in this building.
This article has been translated from Norwegian, and was first published under the title "Does God indeed dwell on the earth?" in BCC's periodical Skjulte Skatter (Hidden Treasures) in July 1971.
© Copyright Stiftelsen Skjulte Skatters Forlag
This post is also available in
Scripture taken from the New King James Version®, unless otherwise specified. Copyright © 1982 by Thomas Nelson. Used by permission. All rights reserved.