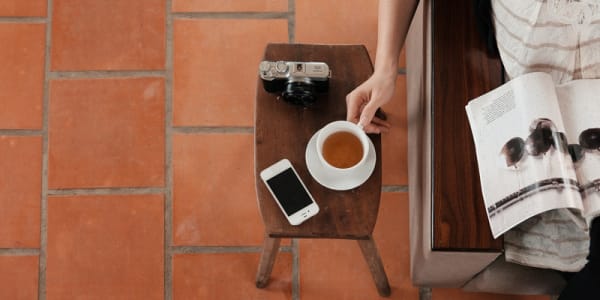 Who's going to load the dishwasher?
I can't come to a life of Christ with the minimum of effort!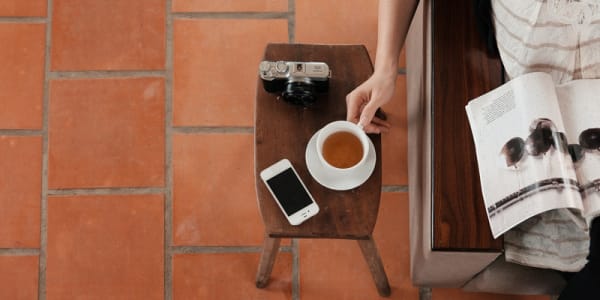 Life can sometimes be hectic, stressful and trying. But, it's what I choose to spend my free moments on during the day that can make all the difference in how I react.
"Just too busy"
As my husband arrives home at the end of the day he asks me if I've read the Bible verse and article he texted to me this morning.
"Oh, no," I say. "I was just too busy."
I'm on my way out; I have college this evening, and I'm stuffing my bag with books, and writing notes for the kids about who has to load the dishwasher. He is on his way in; he had a long day, driving around, seeing clients, writing safety policies. He's just in time to eat his dinner before going out again. We are two busy people, that's for sure.
The annoying unloaded dishwasher
But later in the evening when I get home, what do I find? The house is empty, dishwasher not loaded, and we're out of teabags. I kick my shoes off, drop my bag and slump in front of the TV. But I can't concentrate on the sitcom. Something is annoying me. It's the dishwasher. The unloaded dishwasher. Why should I have to do it?
I switch channels to find something that will soothe my self-pity. I find a period drama; lovely. But no, it's not helping. I switch off the TV and check my phone for Facebook posts, Telegram and Whatsapp messages and am happily engrossed in my lively social media exchanges for half an hour until I go into the kitchen to make some toast. Then I see the unloaded dishwasher, and I'm surprised to find I am still annoyed an hour after I first discovered it. Such a trivial thing! I start to excuse myself because I am tired. But, something is not right and I know it. Something is not right with me, and the dishwasher is just bringing it out.
A need for God's Word
I recognize the hunger signs; not for tea and toast, but to get hold of a word of God to cleanse my thoughts and my spirit. I need a sword to cut through this wallowing, to bring me up into heavenly places where I can rejoice.
Then I remember the article my husband had sent earlier. The one I had been too busy to read. I take out my phone and scroll back. Here is part of it:
"We do not understand everything that meets us in life, but we must understand and rejoice in this: that all things work together for our good if we love God (Romans 8:28), and that God is faithful, who will not let us be tempted above what we are able to bear. (1 Corinthians 10:13) We also know that everything that comes our way is God's hidden wisdom, which He has ordained before the ages for our glory. (1 Corinthians 2:7)
"If we follow Christ, we are guaranteed an inner peace and joy that cannot be disturbed by anything or anyone."
Seeking out the help I need
Had I really been too busy to read a verse? Too busy to read an uplifting article? I'd had time to listen to the radio while eating breakfast. I'd had time to update Telegram with photos of the bread I was making, and the hawthorn coming into blossom early. Yes, I enjoy using social media and have used it to great effect to keep in touch with friends and family. But if I had just read the words my husband sent me at the beginning of the day, instead of making clever comments on Telegram, I could have armed myself with a weapon to fight off complaining thoughts which had sucked me in so quickly.
My spirit yearns for that peace and joy that "cannot be disturbed by anything or anyone." But, I can't slide into this with the minimum of effort. God has given me tremendous promises in His Word that I might partake of divine nature in whatsoever circumstances I find myself in (2 Peter 1:2-4), and I have to stir myself up so that I can see the moments when I have the chance to actually do it. I can make a choice over what I spend my free moments on.
Using the opportunities
With this in mind, I walk back to the dishwasher. Instead of complaining and becoming bitter that "I have to be the one who does something," I can fill the machine up with dirty crockery, thankful that I have a dishwasher. I can be thankful that I have the opportunity to go out to work and study and I can be thankful for my two boys who believe in the Gospel. But most of all, I can be thankful that I have been given the opportunity to see part of my nature that is often hidden from my view. I can take hold of God's Word and "follow Christ." I can get victory over my "why is it always me" frame of mind. Then a burden is lifted from me, and I get the peace that cannot be disturbed.
The more I yearn for a life that is free from my sulky nature, the more I will be driven to seek out His Word. It becomes food and drink for me: something so necessary for my life that I cannot get through the day without it!
This post is also available in
Scripture taken from the New King James Version®, unless otherwise specified. Copyright © 1982 by Thomas Nelson. Used by permission. All rights reserved.