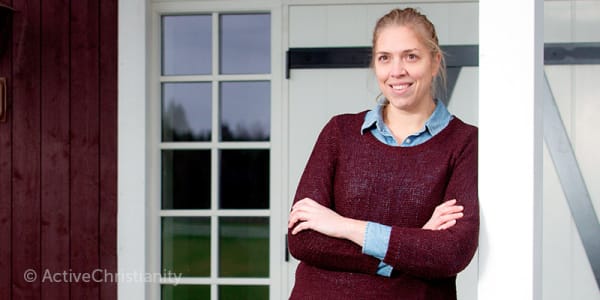 Why being single doesn't worry me
It's possible to place all my confidence in God. He has His hand over my life.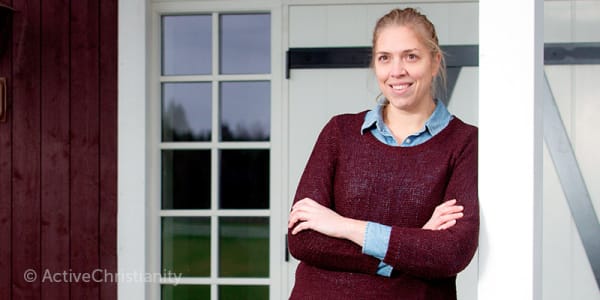 Scrolling through Pinterest, an interesting quote catches my eye: "Don't worry if you are single. God's looking at you right now saying…I'm saving this girl for someone special." Further on there is another one that says: "Ladies: place your heart in the hands of God and He will place it in the hands of a man who He believes deserves it."
These really make me stop and think a bit about how many girls and women there are out there who are still waiting for "Mr. Right". It occurs to me that for many women, their lives revolve around this one thing, right from when they are little girls. As they get older they watch while their friends get married and start families, while they remain single. The thought comes, "What's going on God? When is it going to be my turn?"
I have been through exactly that. Raised in a very family-oriented environment, I grew up thinking that one day I too would be a wife and mother. It was just what I expected for my life. I went through my 20s and into my 30s and looked on while most of my friends left single life behind. I watched when they started to have children. I would be lying if I said that's never affected me.
Trust in the Lord with all your heart
But I've received help from these words in Proverbs 3:5: "Trust in the Lord with all your heart, and lean not on your own understanding." When I think about my future, I have two options. I can "lean on my own understanding" and have all these ideas about how my life should play out. I can sit and wait for God to start making these plans a reality. Or I can say, "God, I put my life entirely in Your hands. I believe with all of my heart that whatever you have planned for me is exactly the best for me. No matter what life brings my way, I trust you."
Does this mean that I am never tempted to be lonely? That sometimes when I see other women my age with their families, I'm not tempted to want the same? Not at all. But I have faith in a God who gives me strength to deny these thoughts, these temptations, and have my treasure in heavenly things instead of the things of earth. (Matthew 6:19-20)
Philippians 4 is full of incredibly encouraging words. "For I have learned in whatever state I am to be content." Philippians 4:11. This is something I am really working on in my life. Whether I am married or single, rich or poor, going through good times or hard times, when I trust completely in God, I become content. In Philippians 4:6 he says, "Be anxious for nothing." God has His hand over all of it!
Continue reading below ↓
Like what you're reading?
Life is not boring!
And life is not boring! When I give myself wholly to serving God I use my time, energy, and talents to bless the others, serve in my church, make life good for my family and friends, etc. All of this will fill my heart to capacity! That natural instinct for a family is still there, but I haven't allowed it to take over.
I have experienced that when I take it this way, and really give up completely all other thoughts, my life is rich and full. I don't have to worry about the future. "God shall supply all your need according to His riches." Philippians 4:19. I believe in that promise! And this is a promise for now and all eternity!
These are some of my favourite lines from our songbook, "Ways of the Lord:"
"Gone the past; the future – come what may!
It is thine to plan, to guide, to care for.
But Thy love has given me 'today;'
All my confidence I place in Thee, Lord."

"Just today" written by Helen Simons
So I don't comfort myself with empty words about how God is waiting to give me someone special. No, my comfort is in the fact that God is guiding every step of my life. No matter what the circumstances are, God has planned it that way to be the very best for me. And if I am faithful to trust in Him each step of the way, He will prepare a rich eternal reward for me. It's definitely a battle, but it's the only thing that gives me rest and peace in my heart. And my life is rich and happy!
This post is also available in
Scripture taken from the New King James Version®, unless otherwise specified. Copyright © 1982 by Thomas Nelson. Used by permission. All rights reserved.