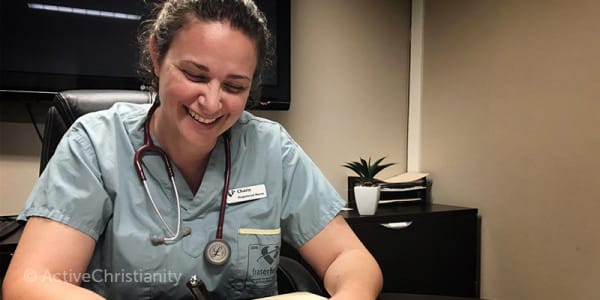 How will I meet eternity?
Being able to look forward to the day that I meet my Saviour and experience the reward of a faithful life is one of the greatest benefits of being a Christian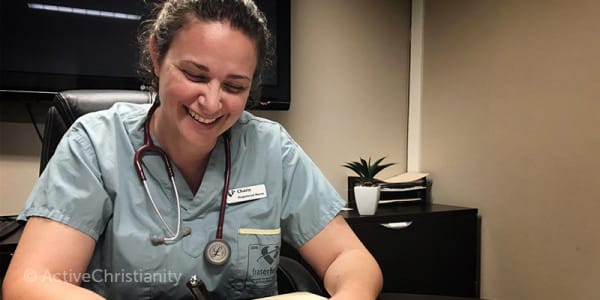 We hear and read about people who have had near-death experiences and what "eternity" held for them. It gives us the shivers in the moment, and then we get on with daily life. As a young person, eternity seems so far away and there are so many important things to deal with right now. Why should I think about my eternity?
This is exactly how I had it when I was young. Not that I am old now, but as a nurse, I have watched many people from all walks of life pass on into their eternity and each time it has been a sobering and learning experience. I have seen people pass from this life calmly and peacefully and I have seen people, eyes wide with horror, scramble to get away from what is meeting them.
Why the difference?
Life on earth
It has become very clear to me that the life that I live here and now, while I am young, determines my eternity. I have done a little study of my own and noticed that people who believed in God and who have lived a good life here on earth, thinking of other people, died full of peace and often with a smile on their face.
My own dear mother passed away two years ago and I can still see the look of incredible joy and peace and expectation in her eyes as she met her eternity. I am convinced that the Jesus that she loved and served all her life was there to meet her as she passed from this earth. Her face literally shone. In my little unofficial study, I also noticed that the people who died terrified and restless, were people who were miserable here on earth, had unforgiven fights with family and who had lived selfishly all their lives.
After dealing with many different people while they were still alive, I have not been surprised to see how they have met their eternity.
A personal life
Then it became serious to me personally. How am I living my life right now? Because that is affecting my eternity. Of course, when I die, I want to enter heaven and be where there is peace and goodness and love. How can I expect to live selfishly here on earth and then go to a heavenly place where people are good and thinking of others? I must live the life here on earth in the same way that I want to spend my eternity. In James 4:8 it says, "Draw near to God and He will draw near to you. Cleanse your hands, you sinners; and purify your hearts, you double-minded." Now, while I am here on this earth, is my chance to draw near to God, to cleanse and purify myself from just living for myself. Then He will draw near to me, not only here on earth but, when I face my eternity, I believe that He will come to receive me.
One of the many benefits of living for Jesus here on earth and using my time to cleanse and purify myself from selfishness is not only that I am ensured an incredibly happy and peaceful eternity, but it also takes away the fear of death while I am alive. I know where I am going when my time on earth is over. I know it will be a peaceful and joyful occasion when I meet the God that I have listened to and obeyed and learned to love while I am here on earth.
1 Corinthians 15:54-55: "So when this corruptible has put on incorruption, and this mortal has put on immortality, then shall be brought to pass the saying that is written: 'Death is swallowed up in victory.' 'O Death, where is your sting? O Hades, where is your victory?'"
This post is also available in
Scripture taken from the New King James Version®, unless otherwise specified. Copyright © 1982 by Thomas Nelson. Used by permission. All rights reserved.