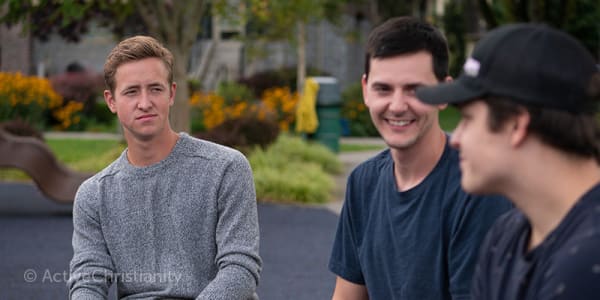 "Judge not" – How seriously do you take Jesus' commandment?
Only God is able to judge righteously, and we should leave all judgment to Him!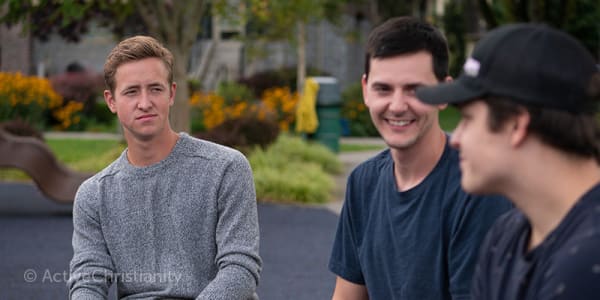 "Judge not, that you be not judged. For with what judgment you judge, you will be judged; and with the measure you use, it will be measured back to you." Matthew 7:1-2.
This commandment from Jesus can make the hugest difference to your spiritual development. Do you want it to go well for you? Do you want to make rapid progress on the way? Then decide that you will follow this commandment to the letter: "Judge not!" This is an extremely important commandment.
Why is it important to "Judge not?"
The body of Christ is made up of many different members, people of all kinds. God has chosen each of these members. It's written in 1 Corinthians 1:26-28: "For you see your calling, brethren, that not many wise according to the flesh, not many mighty, not many noble, are called. But God has chosen the foolish things of the world to put to shame the wise, and God has chosen the weak things of the world to put to shame the things which are mighty; and the base things of the world and the things which are despised God has chosen, and the things which are not, to bring to nothing the things that are …"
By nature, people are not great and perfect and wise. And at their starting point, things can be quite bad according to the flesh. But, nonetheless, according to the Spirit, they are the most precious people who can be found on earth: those who have been chosen by God.
So it is of utmost importance to be obedient to that commandment, "Judge not." Jesus continued there by saying that the same measure that you use for others will be measured back to you. In other words, if your measure – your tolerance for other people, your longsuffering, your patience, your bearing with them, your love for them – is very stingy, then God will go into His storehouse, and find a tiny little thimble as a measure, and He will pour that much grace over you. Imagine that! But when you don't judge, but you rather bless instead, and you are interested in helping people progress, then you will receive great grace over you! When you take a large pitcher and pour it over others, then God will take a large pitcher and pour it over you.
Continue reading below ↓
Like what you're reading?
The danger of judging
The thing which is so very dangerous about judging, is that you can very often judge the innocent as being guilty. Because it's not certain that he did it. You may ask, how can that be possible when you saw him do something? But think of it like this: we all have a "tenant;" we all have sin in the flesh. And in those areas where we don't have light over that sin in our flesh, it will come out. And when you see another person do something, you can think that what they have done is utter darkness. And then you judge him according to your light. But it's not certain that he has your light. That would mean he is absolutely innocent. And on this point many people make a terrible mistake. They judge the innocent as being guilty. But it is the "tenant," the sin in his flesh, that has done the wrong.
Paul explains it like this: "For what I am doing, I do not understand. For what I will to do, that I do not practice; but what I hate, that I do. If, then, I do what I will not to do, I agree with the law that it is good. But now, it is no longer I who do it, but sin that dwells in me." Romans 7:15-17. People mix things up here. Because of the "tenant," people can be completely innocent, and therefore we must keep the commandment, "Judge not."
Read more here: The truth about Romans 7 – doing what I do not want to do
It is God who judges
If people are, in fact, ungodly, then it is God who will deal with them and reveal them. The Scriptures say that the ungodly will not remain standing in the assembly of the righteous. (Psalm 1:5.) It's not something that you need to worry about. For yourself, you should always assume that their intention was good. Then you are reckoning closest to the truth. Then you can continue in goodness to people. And then, if it turns out that their intentions were not good, God will come with His broom and clean up. God takes care of that. And then you haven't fallen into judging, criticizing, suspicious thoughts about others yourself. You can remain in love, bearing all things, believing all things, hoping all things, and enduring all things. (1 Corinthians 13:7.)
Everyone needs to humble themselves and leave the judgment to God. And then it goes well. Then there will be fellowship and unity and brotherhood. To judge is a horrible sin which comes from Satan himself. So keep far, far away from it. Rather pursue peace and sanctification. Then you will come as close to God as possible.
James 4:11-12: "Do not speak evil of one another, brethren. He who speaks evil of a brother and judges his brother, speaks evil of the law and judges the law. But if you judge the law, you are not a doer of the law but a judge. There is one Lawgiver, who is able to save and to destroy. Who are you to judge another?"
This article is based on a talk given by Kaare J. Smith on June 11, 2020.
This post is also available in
Scripture taken from the New King James Version®, unless otherwise specified. Copyright © 1982 by Thomas Nelson. Used by permission. All rights reserved.